Apparel Brand SCOTTeVEST Renounces the Fickle Fashion Industry in a New Brand Spot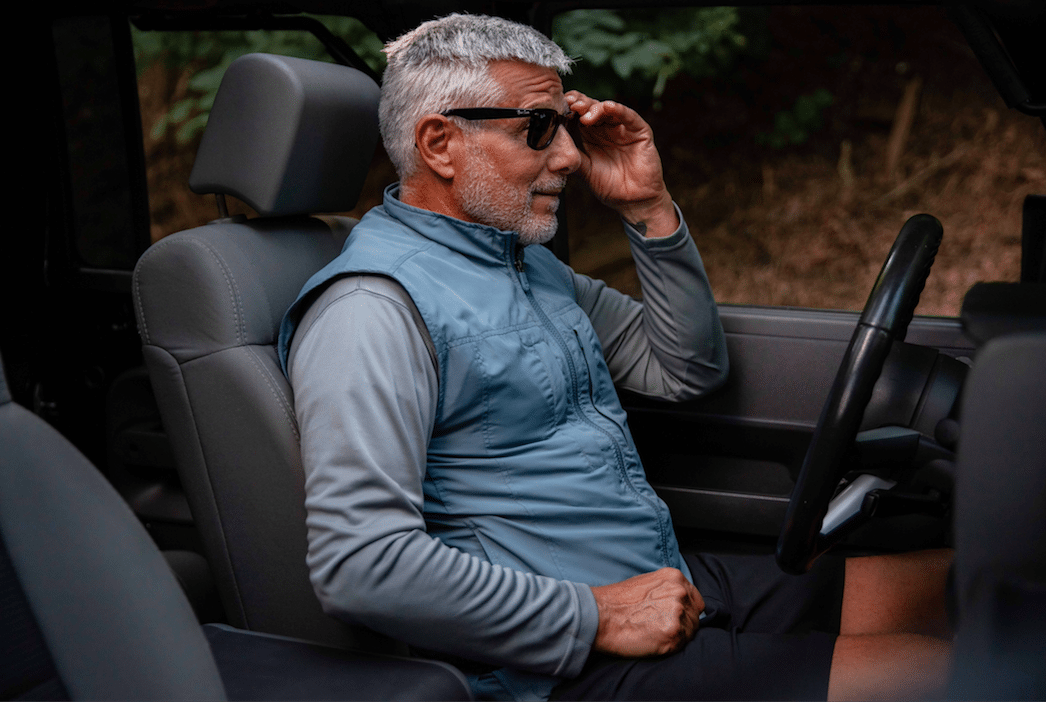 Over the last few months, we've been working with apparel company SCOTTeVEST on a full brand refresh- everything from a redesigned logo, new brand positioning, and a revamped website with lifestyle photography. For 18 years, SCOTTeVEST has made revolutionary clothing that makes modern life easier, but because of their heavy focus on their many pockets, they attracted only a niche customer base. We recognized that there's more to SCOTTeVEST than pockets. They craft every inch of their clothing with precision and care, from their all-weather fabrics to a weight management system that keeps their clothing feeling lightweight. With this in mind, we introduced their new positioning statement "Engineered for the everyday adventurer," breaking SCOTTeVEST out of a tech-focused niche and positioning them as a forward-thinking apparel brand for everyone.
As a part of the refresh, we helped craft a cinematic spot illustrating SCOTTeVEST's core values of choosing purpose over pretty. Filmed in serene sun-drenched Ketchum, Idaho, the spot features a real airline pilot, a breathtaking strike of lightning, and a torrential rainstorm, all narrated in powerful mantra style. The spot not only introduces SCOTTeVEST's brand refresh to the world, but takes a stance that clothing should do more than clothe you. Engineered correctly, clothing should take you places and inspire adventure with every wear. In the spot, SCOTTeVEST renounces the fickle fashion industry and the short-lived trends that come with it. We love working with SCOTTeVEST because they take a stance against fast fashion, choosing instead to make functional, versatile, and purposeful clothing.