We're Hiring: Growth & Marketing Manager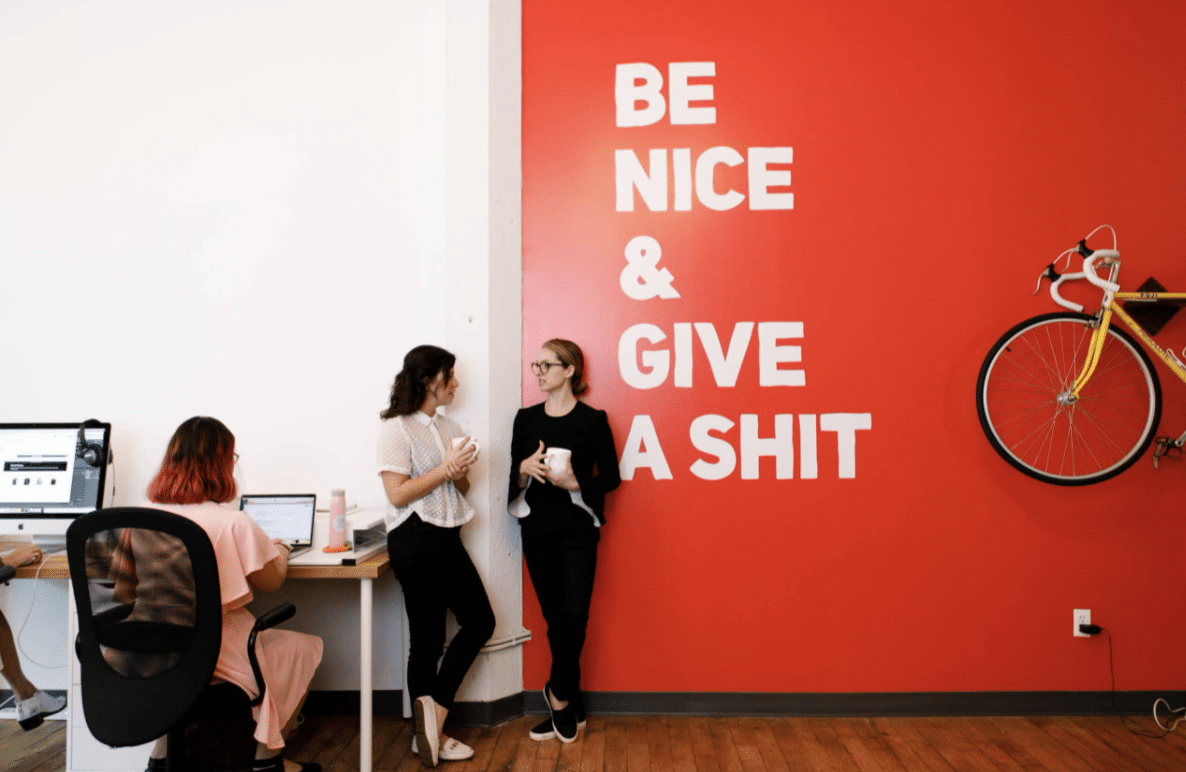 Quirk Creative is based in Brooklyn. Local to New York City candidates only.
Why we need you:
Ranked #3 in the Fast Company Most Innovative Companies of 2021, Quirk Creative is a WBE-certified, boutique agency designed to meet demand for faster, leaner video advertising campaigns. Here at Quirk we do things a little differently, combining creative strategy and production under one roof for simplified engagements and creative designed for maximum business impact through video on OTT/TV, social, digital and mobile. With more than 28 net new wins in 2021 and counting for Fortune 500 and DTC clients representing over $1b in funding, Quirk is in the midst of rapid record growth!
Position:
We are searching for a new team member to join our fast growing start up, Quirk Creative. You will own outreach for lead generation and marketing efforts to reach ambitious agency growth goals and drive agency visibility. This role enables partnership across new business, account services and marketing, with collaboration across the whole agency. The Growth & Marketing Manager reports to the Head of New Business and works closely with the Managing Director and CEO.
In this role, you'll be expected to support:
Growth for outbound lead generation and expansion – approx. 50% of role
Be the go to for consistent outreach initiatives to grow and diversify leads:

Collaborate closely with the Head of New Business, Managing Director and CEO to develop an understanding of and be able to recommend the types of projects that excite the team and verticals that align best with Quirk capabilities

Manage the Quirk prospect list: recommendations, status, updates, owners, contacts, tracking

Develop cold prospect and potential partner messages and foster relationships with prospects

Proactively recommend other platforms Quirk has not yet explored for prospecting (events, forums, social channels, etc.)




Become the agency HubSpot subject matter expert:

Project manage and track all net new business opportunities in HubSpot

Recommend, create and own all HubSpot new business reports
Support for inbound net new business – approx. 25% of role
Support the Head of New Business and CEO as needed in all stages of a Quirk proposal:

Provide brief background on prospects prior to vetting calls

Join initial vetting calls and take actionable notes

Pull first pass proposal content as requested:

Recommend and leverage relevant past pitch documents

Develop new case studies with account and creative

Draft initial client project timelines

Complete final proposal Q&A to ensure prospects receive mistake-free proposals and the best impression of Quirk




Manage the new business library of content:

Archive past proposals

Keep the agency credentials deck up-to-date with newest/latest and greatest content (case studies, logos, team page, etc.)




Long term: Confidently and effectively articulate the power of video advertising as a core driver of business success to prospects. You should be comfortable selling video creative strategy

and

video production (live action and animated video).
Marketing for inbound lead generation and agency visibility – approx. 25% of role

Own and run the monthly agency newsletter program:

Recommend and partner with creative/post production on content, share draft newsletter with Managing Director and Head of New business for approvals prior to sending

Manage prospect lists for newsletter distribution:

Analyze opens, make recommendations for next steps, draft and track follow ups

Strongly prefer working knowledge and experience with MailChimp




Lead agency website initiatives:

Proactively own process of keeping the website up-to-date including case study project management and publishing, refreshes for client logos and agency news

Collaborate with website vendor for estimates and secure internal approval, see through updates




Be the go to for awards submissions supporting the CEO:

Proactively recommend awards for Quirk to submit to and manage awards calendar

Draft awards submissions and collaborate with the creative team to gather required assets

Share cost estimates and secure sign off, own complete submission with final internal approvals




Develop content and manage Quirk social channels (LinkedIn, Instagram)

Monitor industry trade and news for Quirk client mentions, category trends, new business opportunities and relevant agency stories

Does this sound like you with experience to support?
Self-motivated and growth hungry, keen entrepreneurial drive, proactive with a get-the-job-done mentality, ideas and approaches

Worked at a creative, production or digital agency with some direct business development experience (with outbound prospecting exposure), and/or time in account services/marketing/project management

Attention to detail skills required for flawless new business and marketing content

Seamless transition into a small, start up agency environment, we work hard without ego or politics

Professional communication (writing and in presenting during client meetings, engaging internally)

Open and receptive to feedback, understand nuances of owning work and collaboration for completion

Analytically minded and inspired to achieve results for a fast growing startup

Tech skills required: Google Suite (emphasis on Google slides)

Tech skills preferred: working knowledge and experience with HubSpot, MailChimp, helpful not mandatory: Winmo, Box
Quirk offers a hybrid remote/in-person work environment.
Well-rounded benefits include unlimited vacation, health and dental options, 401k and of course team outings and happy hours!
Interested parties should email [email protected]