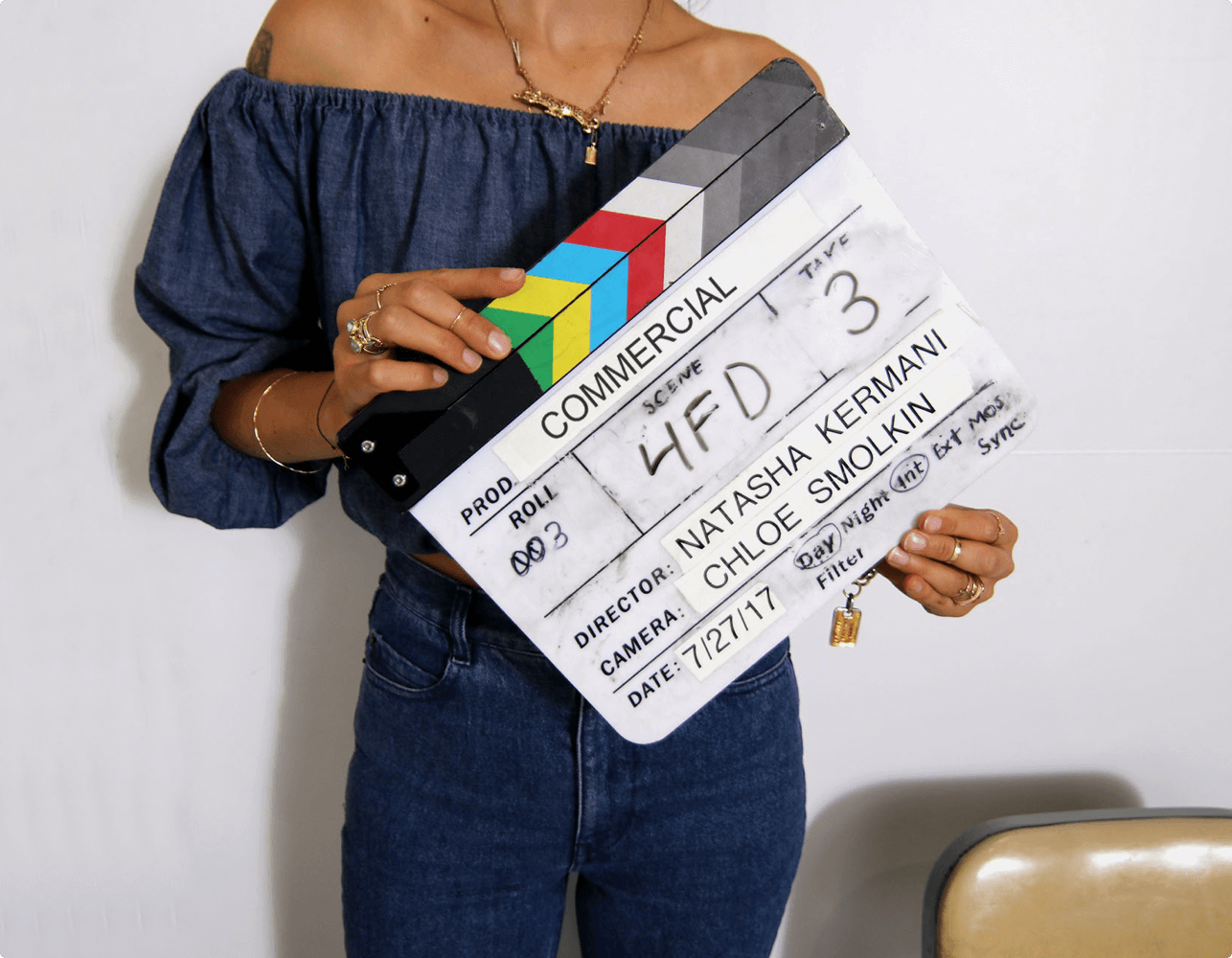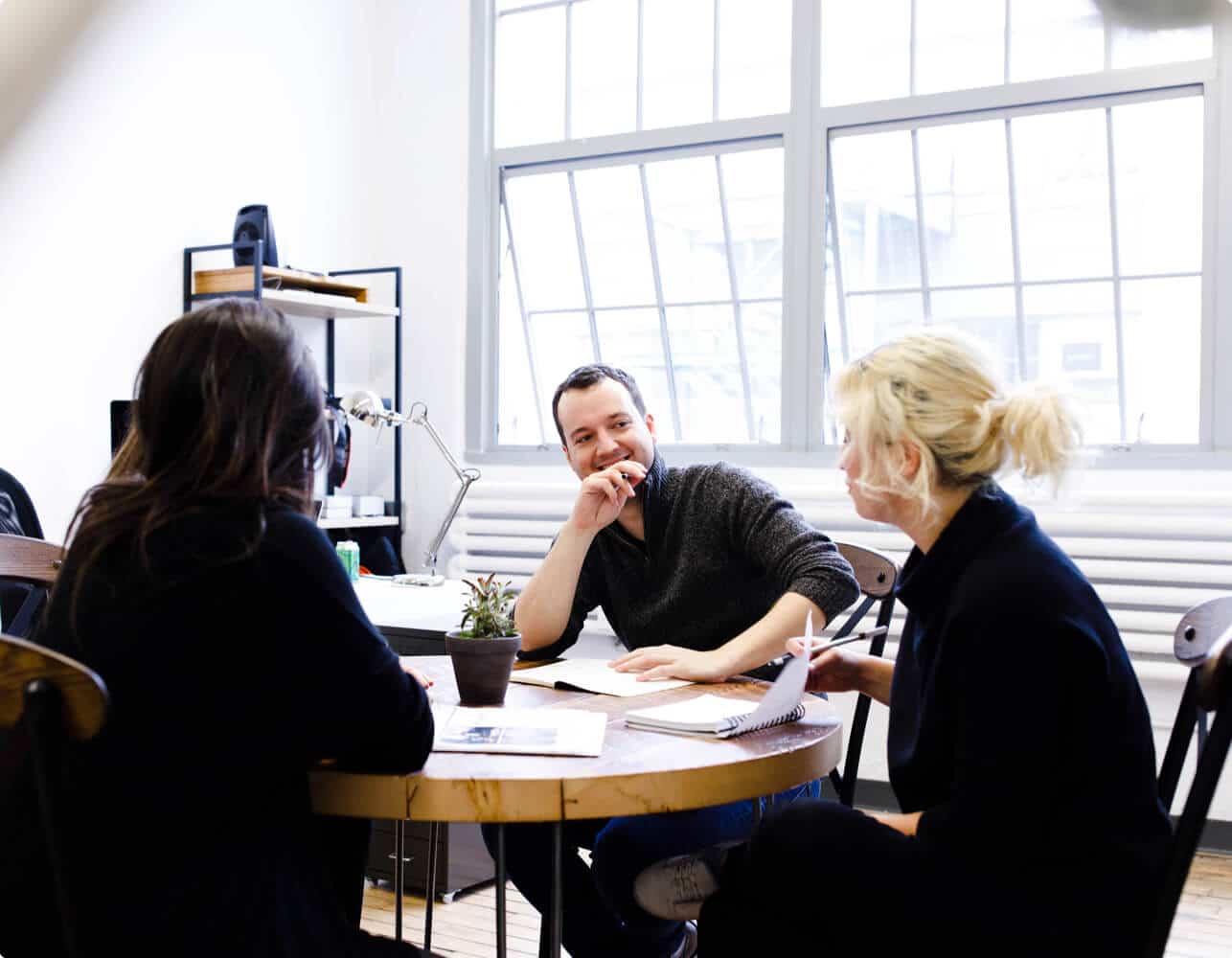 It's no surprise we do things a little differently at Quirk.
We are a woman-owned agency in an industry that is 99.9% not.
We believe that multiplicity of perspective and experience makes for better communication and stronger brands.
We believe that, done correctly, advertising can propel society forward.
We believe the ad industry has a long way to go, and we believe we have a hand in shaping it.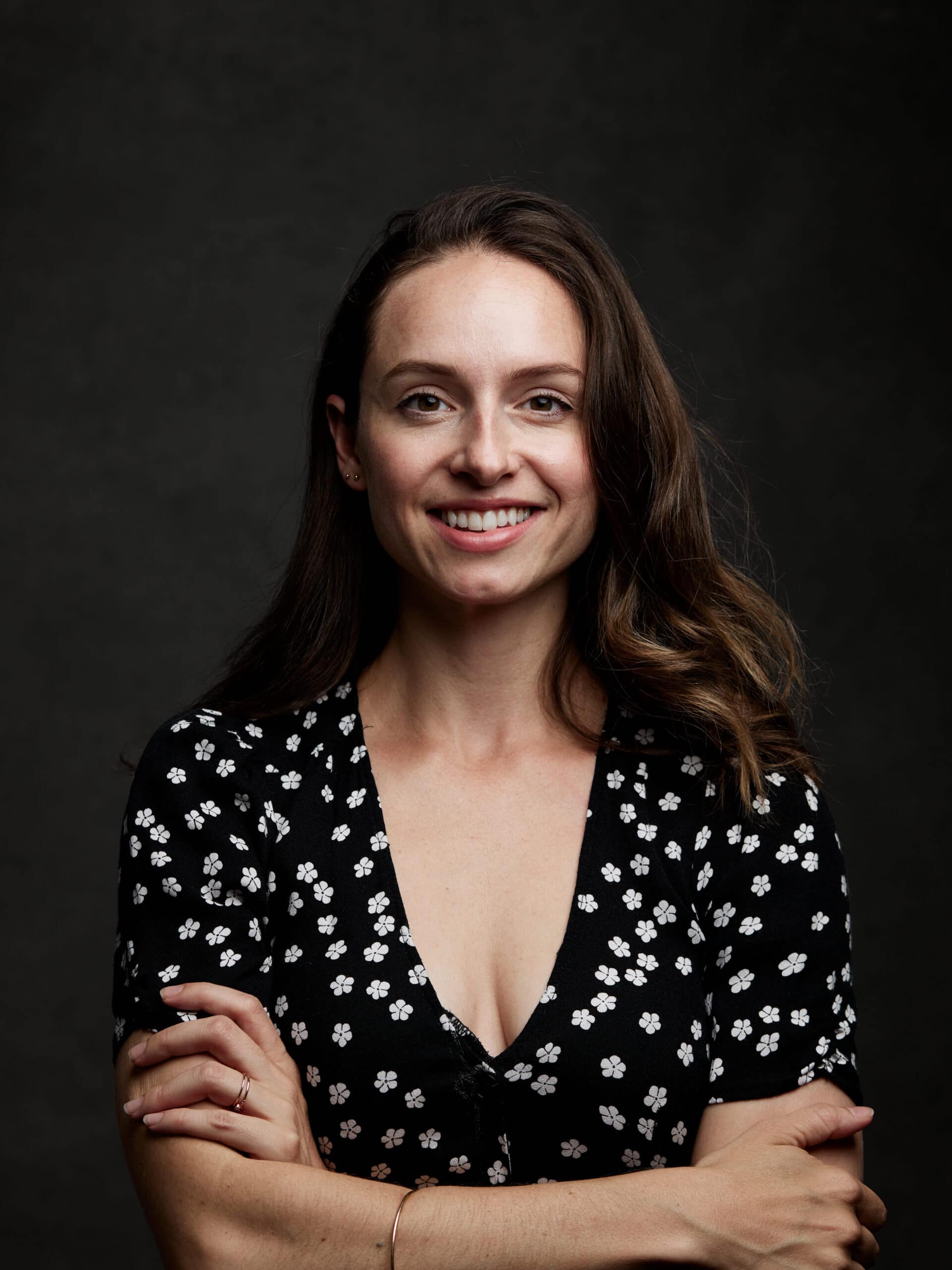 Meryl has spent time at iconic agencies and fast growing start-ups. She began her career in public relations at MSLGROUP, working with clients including Cisco and Blackboard before joining Ogilvy & Mather where she oversaw IBM's advertising campaigns across 25+ global markets. Prior to founding Quirk Creative, Meryl built ad tech, start-up 6sense's brand from the ground up, helping secure $32 million in funding. She has been named in the Adweek Creative 100, The Drum 50 under 30, and has led Quirk to be recognized as Inc's Fastest Growing Companies (2019) and Adweek's Fastest Growing Agencies (2019). Meryl has been published in outlets including Forbes, Huffington Post and MediaPost.
Meryl Draper
Co-Founder, Chief Executive Officer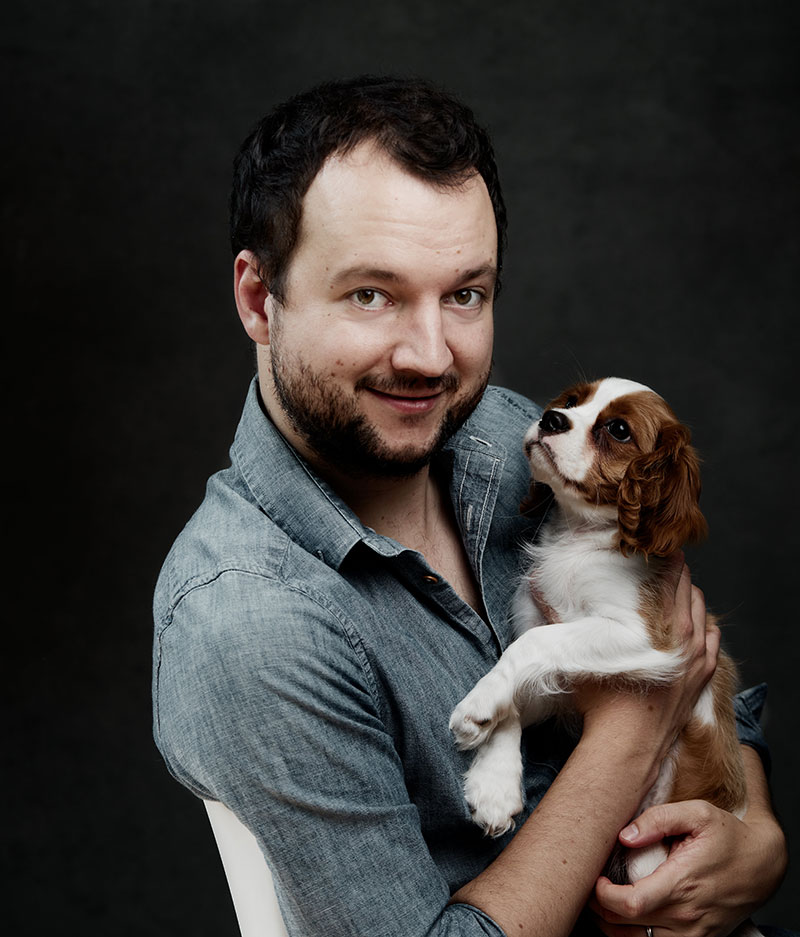 Gaelan directs video ad campaigns and oversees the creative team for our clients. He directed the international live-action film, "Blood, Sand and Gold" (2017 theatrical release). He has directed campaigns for Walmart, Western Union, Daily Harvest, WordPress and others. His work has received awards including REGGIE - National Consumer Campaign, IAC - Outstanding Online Video, and W3 - Integrated Campaign, to list a few.
Gaelan Draper
Co-Founder, Chief Creative Officer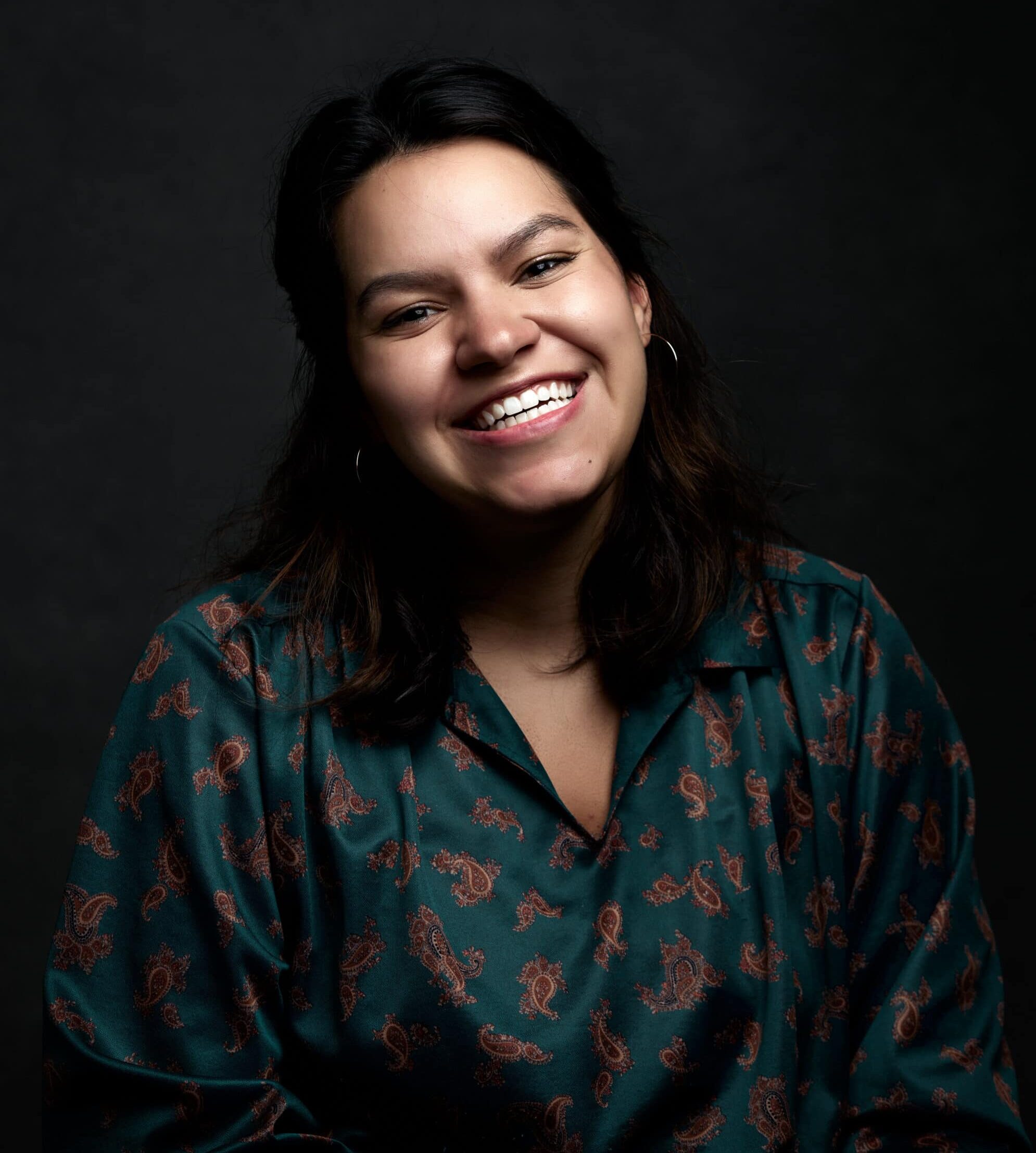 Born and raised in Missouri, Stacey began her career working as an assistant in broadcast journalism. In 2016 she shifted not only content but location as she began coordinating music videos and branded commercials in Los Angeles, CA. This time not only solidified her love for the industry, but also helped develop strong production and management skills. In 2019 she left LA to continue her journey in New York where she's been coordinating and associate producing with a range of companies until ultimately landing with Quirk! In her spare time she enjoys making epic holiday cards and attempting to cook without the fire department being called.
Stacey Branson
Production Coordinator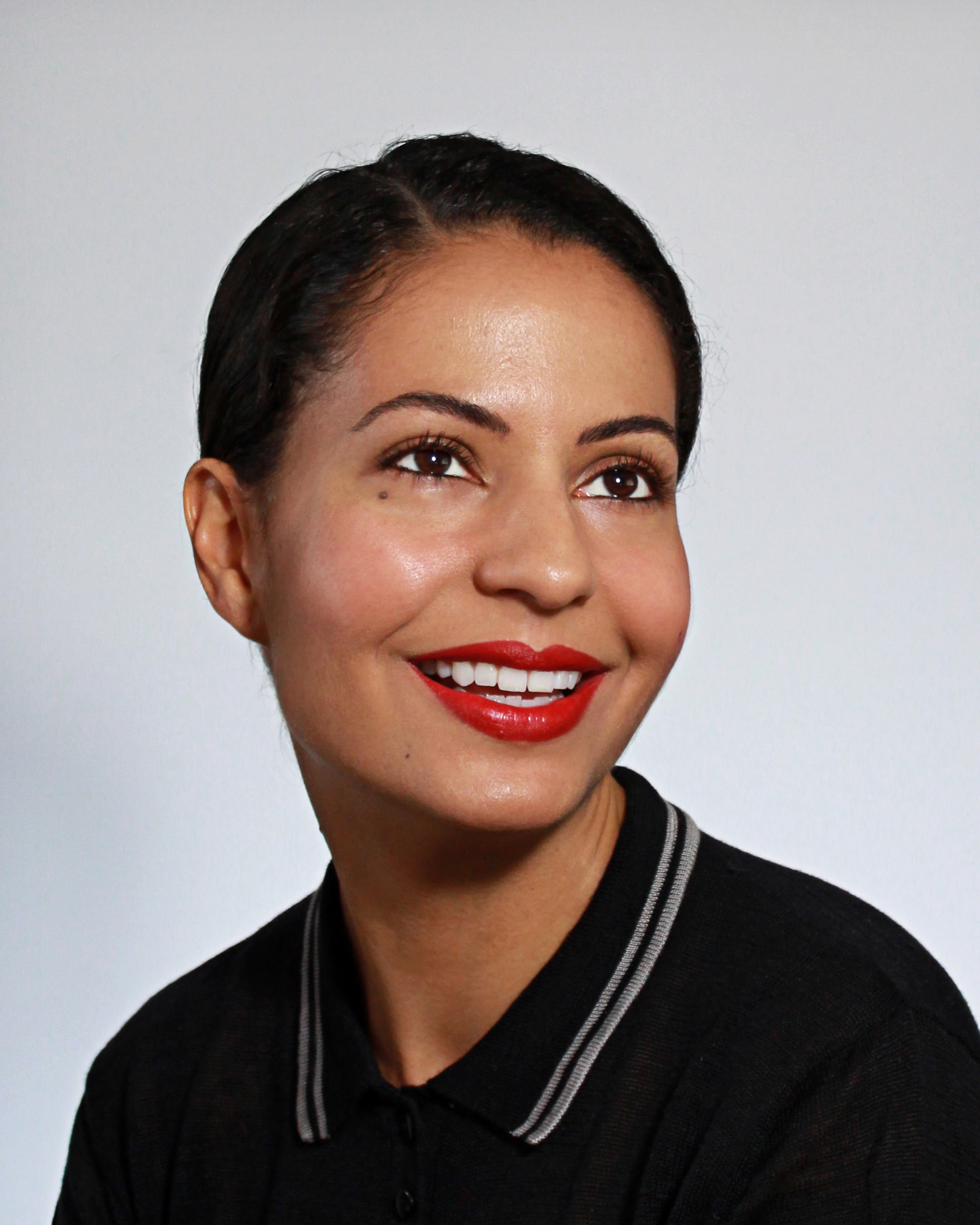 Angela Campos is a Senior Art Director who's made a career of elevating products and brands. She's woven intrigue and playful narratives into work for Marc Jacobs Beauty, V Magazine, Bliss, & The Hollywood Reporter, etc. Her work has also been featured in AP30 and as part of a group show at the MFA in Boston. In 2019, she got certified in UX Design, exploring the interplay of creativity, human psychology and technology. Angela Campos— Cuban born. Florida raised. NYU educated. Resident of NYC.
Angela Campos
Senior Art Director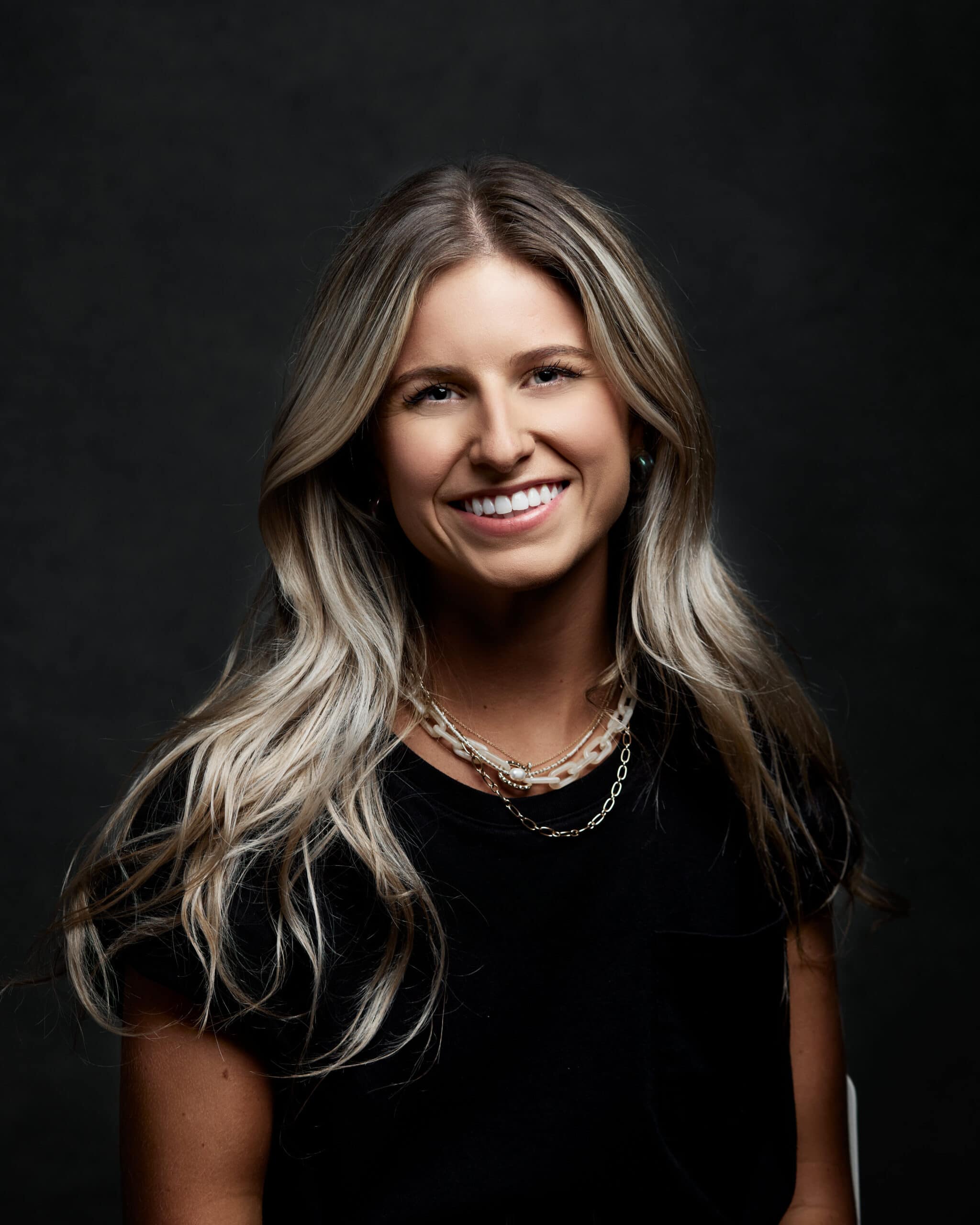 Born and raised on the Jersey Shore, Joanna began her advertising career in a hybrid role of Account Manager and Producer at a content agency, where she handled the planning and organization of dozens of shoots. Her favorite aspect of that role was developing client relationships / spending time with clients on set, which led her to join the Quirk team as a Senior Account Executive.   Joanna holds a BA in Advertising & PR from Penn State. When she's not on set, you can find her on the beach with a good book or watching live music with friends.
Joanna Costa
Senior Account Executive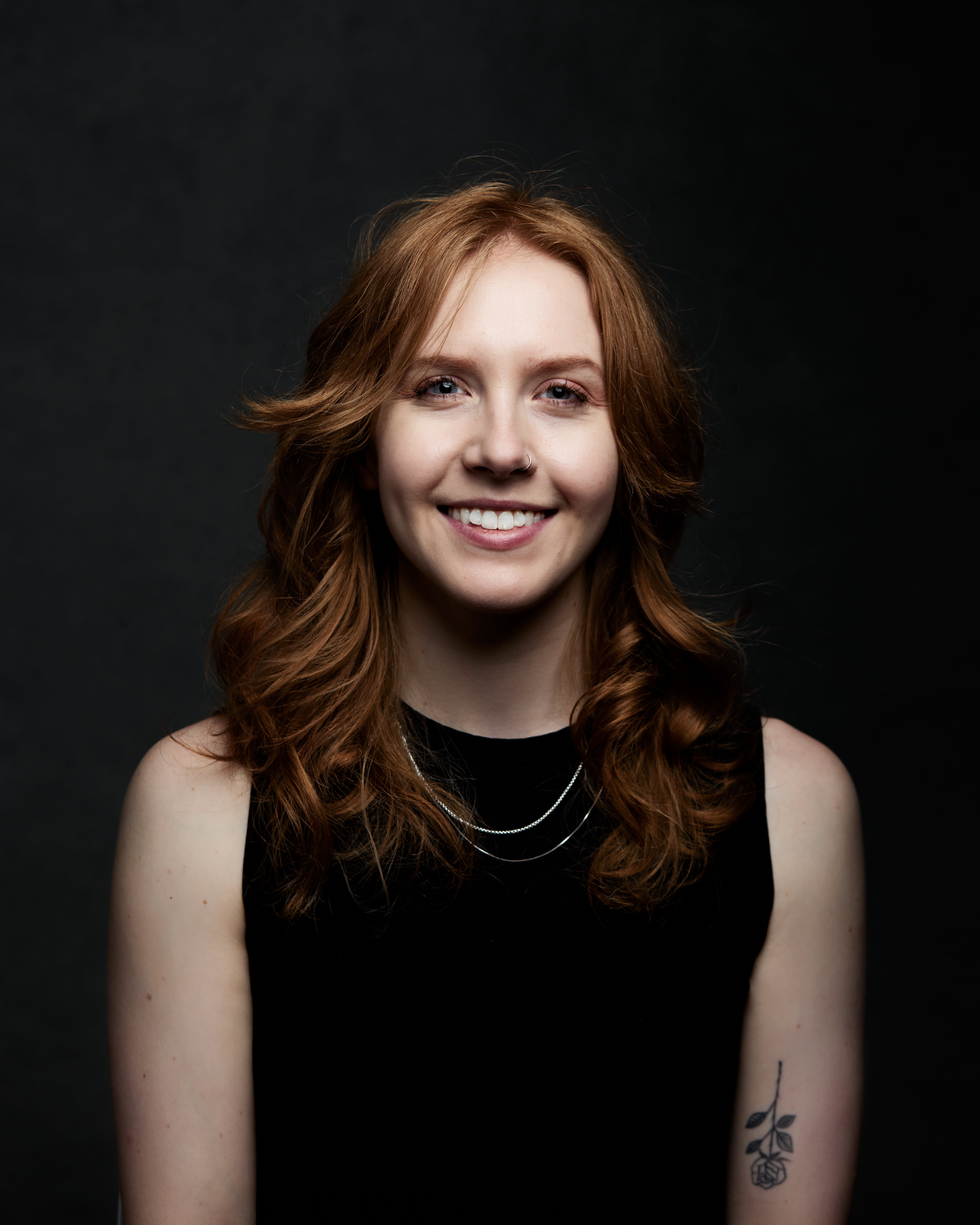 Emily is a Copywriter and New Jersey transplant. Emily began her career at mcgarrybowen New York where she worked on a range of clients like Audible, Burt's Bees, Subway, Northrop Grumman, and Crayola. In 2017, she even got the honor of retiring a crayon color (RIP Dandelion), which earned her a Reggie Award. When she's not dreaming up ads, Emily writes sketch comedy at the UCB Theater.
Emily Draper
Associate Creative Director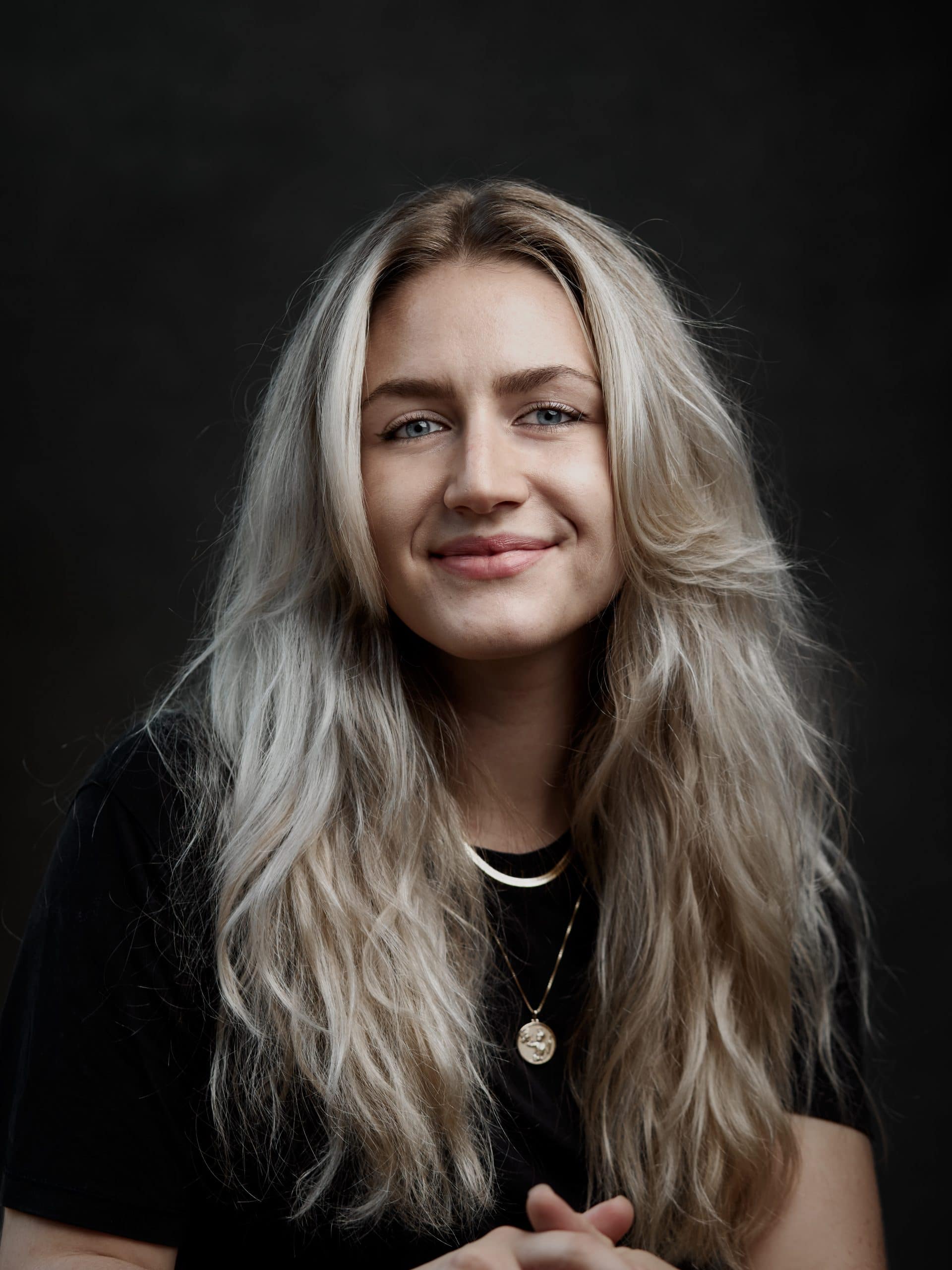 Sydney graduated from the University of Idaho with a degree in advertising. She wants everyone to know that "Idaho is not in the Midwest," and that "it's not the same as Iowa." Whatever you say, Syd! The fast pace of advertising and her craving for challenges initially drew her to this career path. She's passionate about video production and people, which is why she loves being a Senior Account Executive at Quirk. On the weekends, she enjoys moseying around Manhattan—Americano in hand—in hopes of "running into" John Mulaney.
SYDNEY GIACOMAZZI
Account Supervisor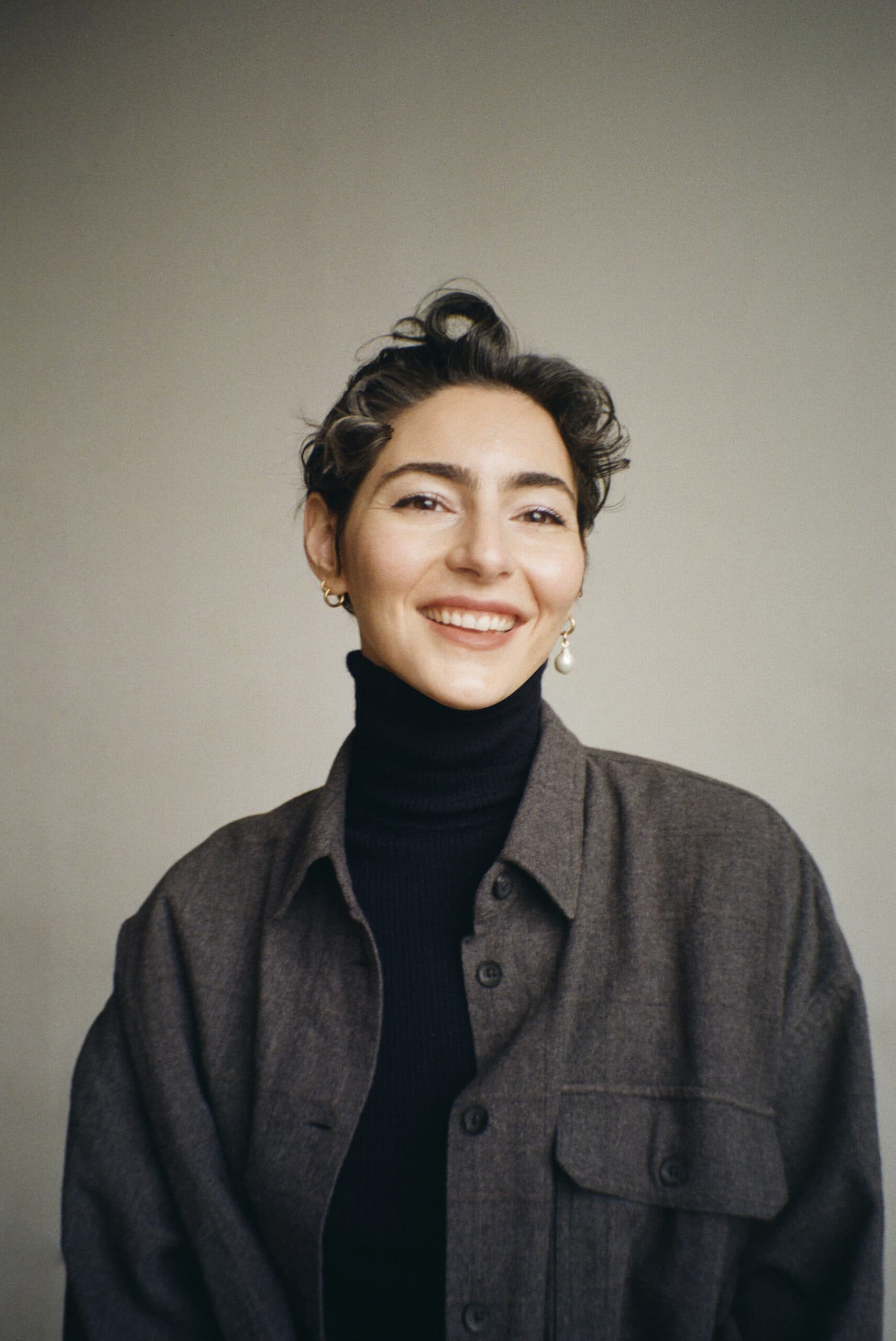 A native New Yorker, Jenna has developed as a lauded director, designer, artist, and contributor. Prior to Quirk, she worked as Creative Director at Function of Beauty, Associate Creative Director at The New York Times, and has spent (almost entirely all of) her spare time building a robust freelance career just for fun and fulfillment. She has spearheaded creative for music videos, commercials, campaigns, brands, and editorial projects. Jenna is driven to contribute to the media industry with a constructive, considered, and clever approach. Her interests include: visual humor, puns, color theory, ephemera, refraction, memes, minimizing her carbon footprint, happy accidents, carnivorous plants, and the Oxford comma.
Jenna Josepher
Executive Creative Director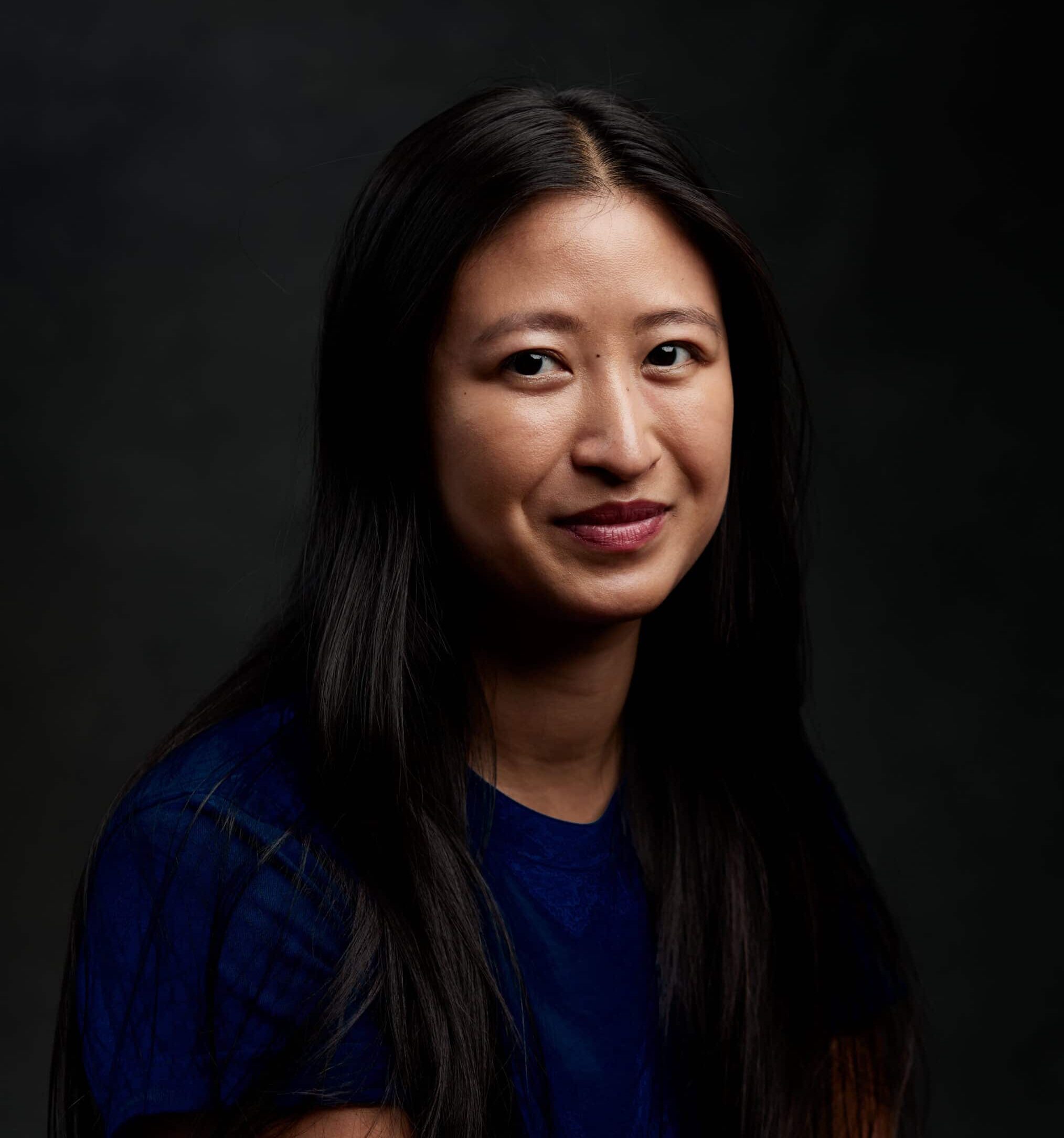 A San Francisco native and graduate of NYU, Evelyn began her career working in the fashion industry. First hired as an assistant, she worked her way up to becoming a producer where she discovered her love of being on set. Before landing at Quirk, Evelyn spent a year in Japan teaching English then eventually returned to New York to work in food media production. In her spare time she likes to experiment with vegan cooking and entertain the idea of adopting a dog.
EVELYN NG
Producer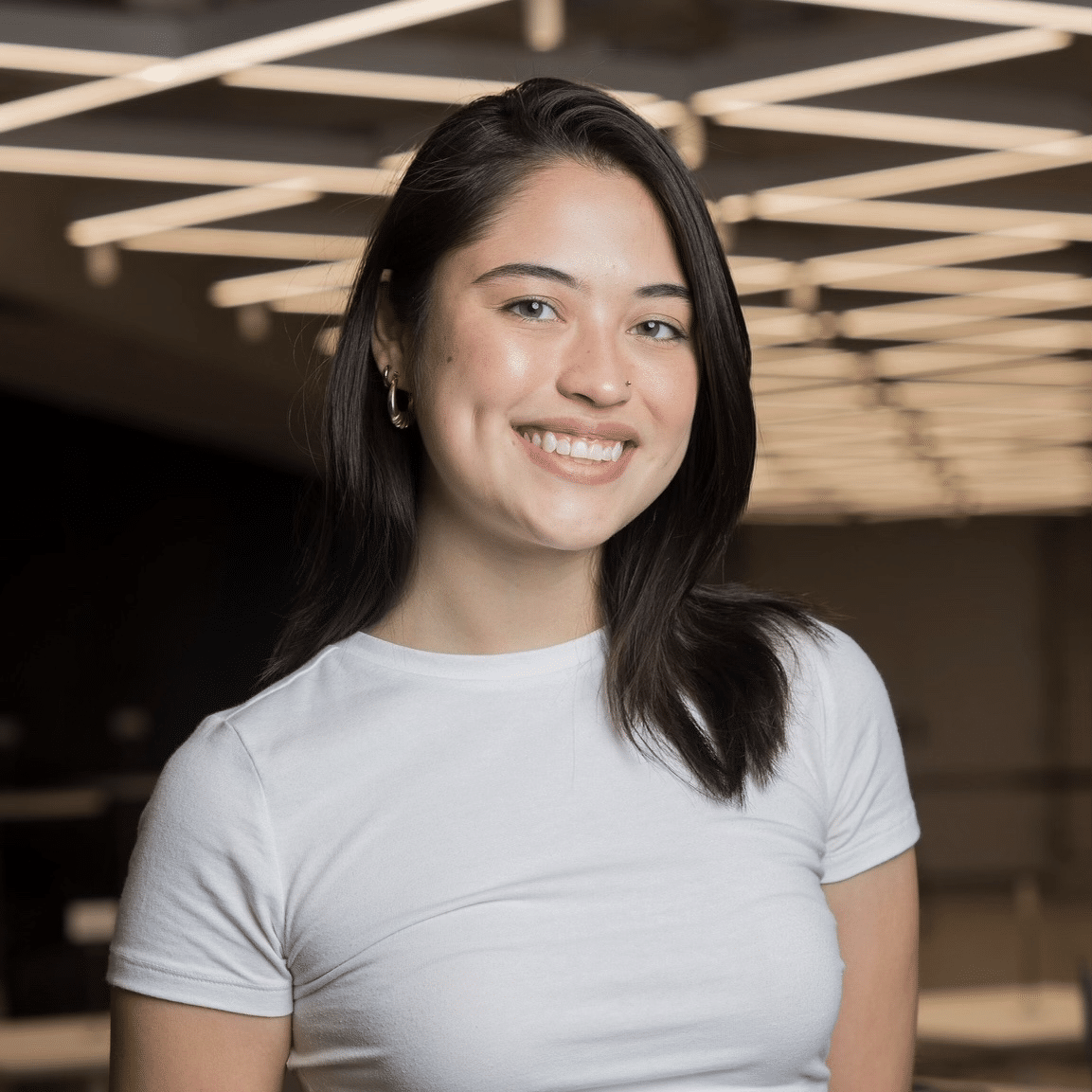 Tiff Pritchett is an art director and designer based in Brooklyn, NY but hailing from Houston, TX. She has worked in both the creative and production sides of the advertising industry before ultimately landing a job a Quirk, where she gets to flex and expand her skills in both departments. She has a deep love for visual experimentation and compassionate storytelling, and hopes to create great work that combines the two. Outside of her nine-to-five, you can find Tiff meticulously logging the most recent movie she's watched on Letterboxd or rhythmically bobbing her head at a local concert.
Tiff Pritchett
Junior Art Director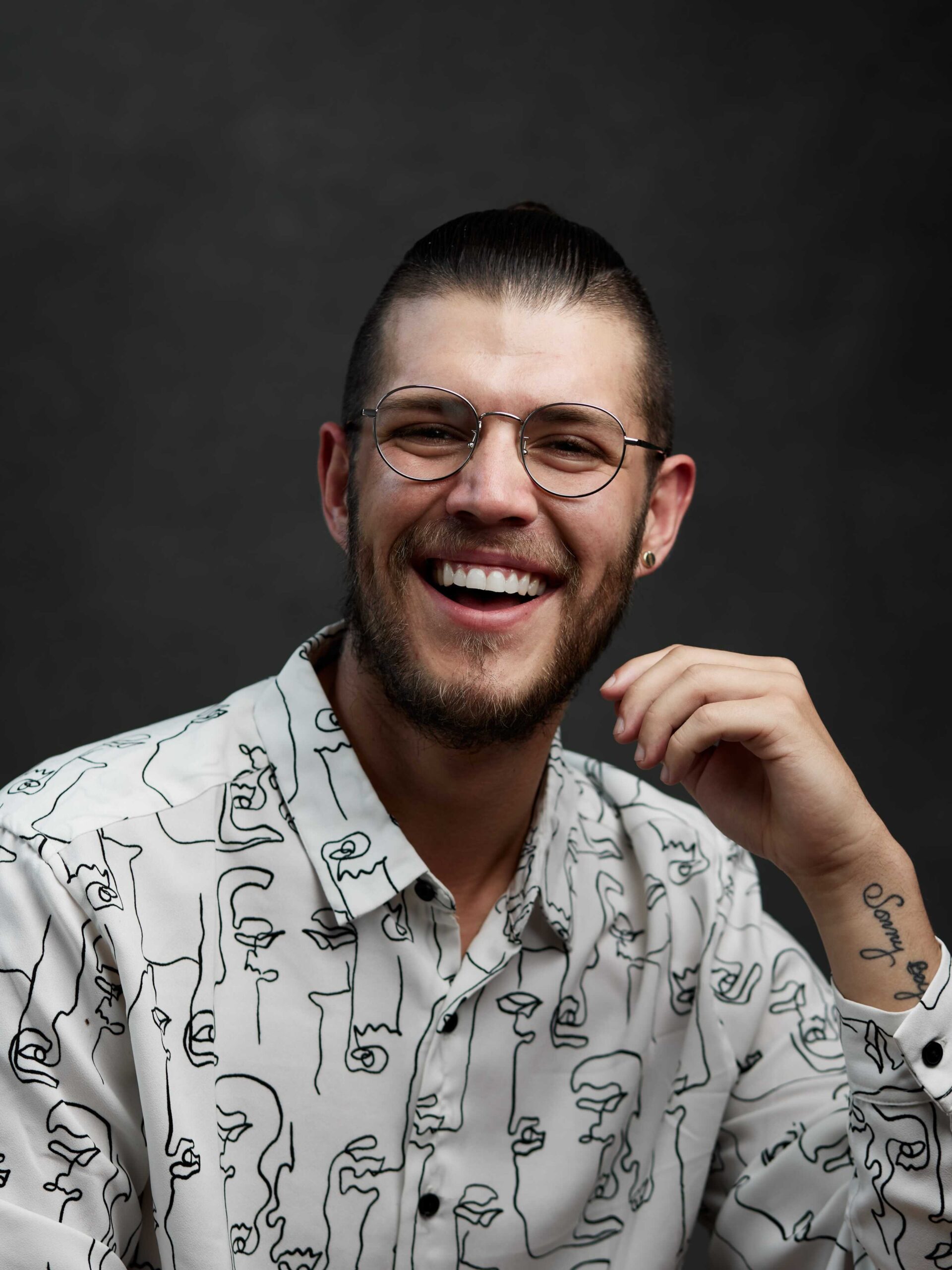 Born in Guadalajara, Mexico (just like our sister agency), Chris currently lives in Brooklyn and has worked in the industry since graduating from Florida State University (capsule review: he majored in Marketing, Professional Sales, plus French, oh là là). Hot off the presses, Chris has been shortlisted for Campaign US, "Account Person of the Year"!

Chris combines keen attention to detail with genuine care for his clients. He started his career in B2B and managed the fully-integrated campaign for the debut of Spectrum Enterprise, upon the merger of Time Warner with Bright House Networks. After pivoting to consumer advertising, Chris has managed possibly every vertical. With his skills in the art of strategic and effective video advertising, he's increased engagement with Disney Princesses and converted users for Daily Harvest.

When he isn't at work, on set, or tending to his many house plants, you can probably find him at his local Bushwick bar fangirling over his favorite drag queen on stage (pre-COVID).
CHRIS QUESADA
Account Director
Wren leads the creative team and directs our video production from kickoff to final export. Some of the projects she's led include Book of the Month, Nutrafol, Trade Coffee and TULA Skincare where the spots drove a 6x YoY increase for the brand. Business Insider named her a 2020 Rising Star of Madison Avenue for her leadership and ability to pivot. At the start of her career, Wren worked in the branding space, building many DTC wellness brands from the ground up. Her background in branding and her Communication Design degree from Parsons deeply inform her approach, and she loves bringing brands to life with video.
WREN SIEBER
Creative Director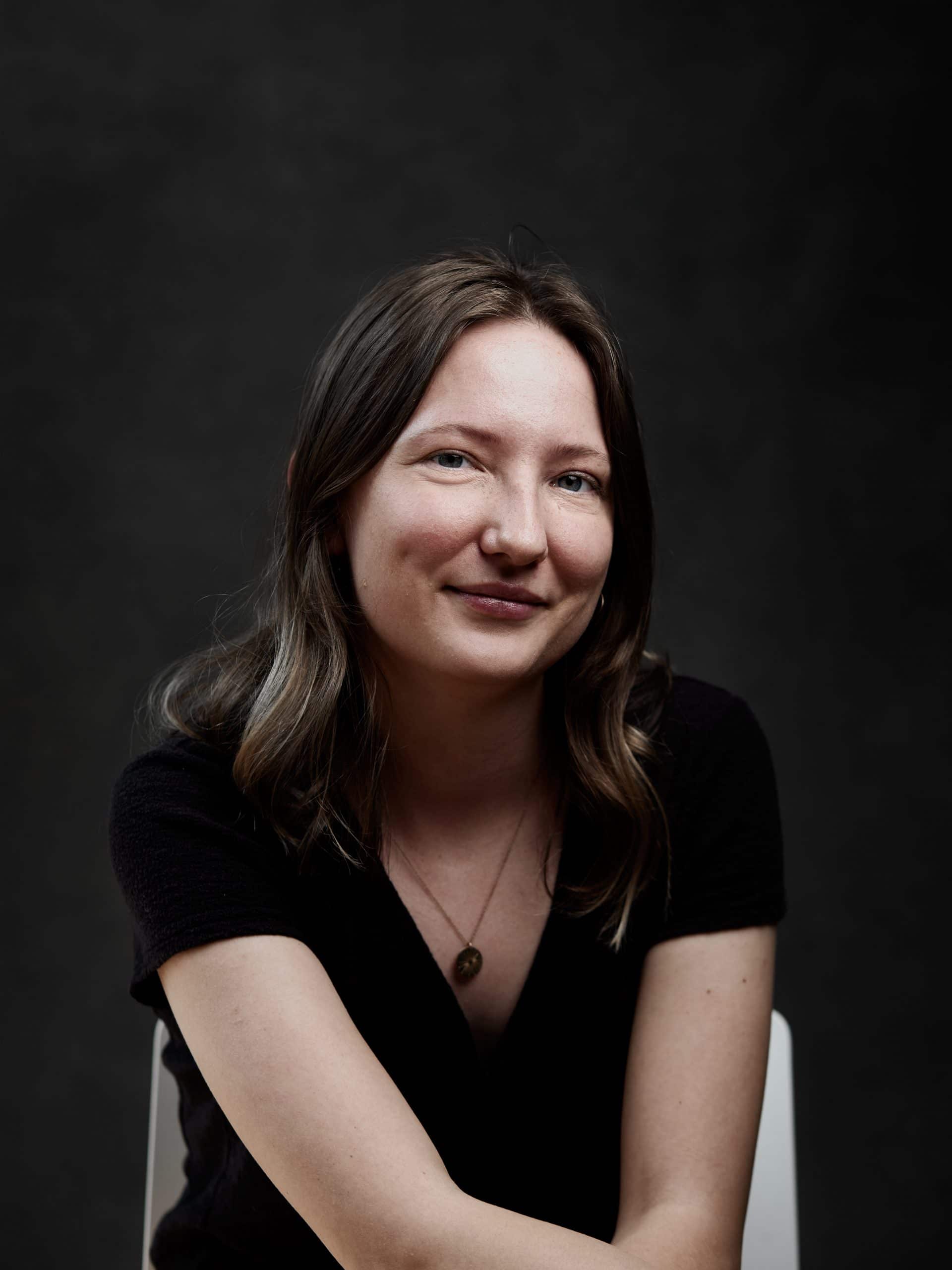 Queens native Annmarie Stec holds a BA in TV & Radio, and has worked hundreds of freelance production jobs across the country. She started her Quirk career as a Production Assistant, and steadily worked her way up to Producer thanks to her innate knack for making things run on time. An avid TV and movie watcher, she regularly beats the rest of the office at pop culture trivia. She speaks fluent Polish and is learning French.
ANNMARIE STEC
Producer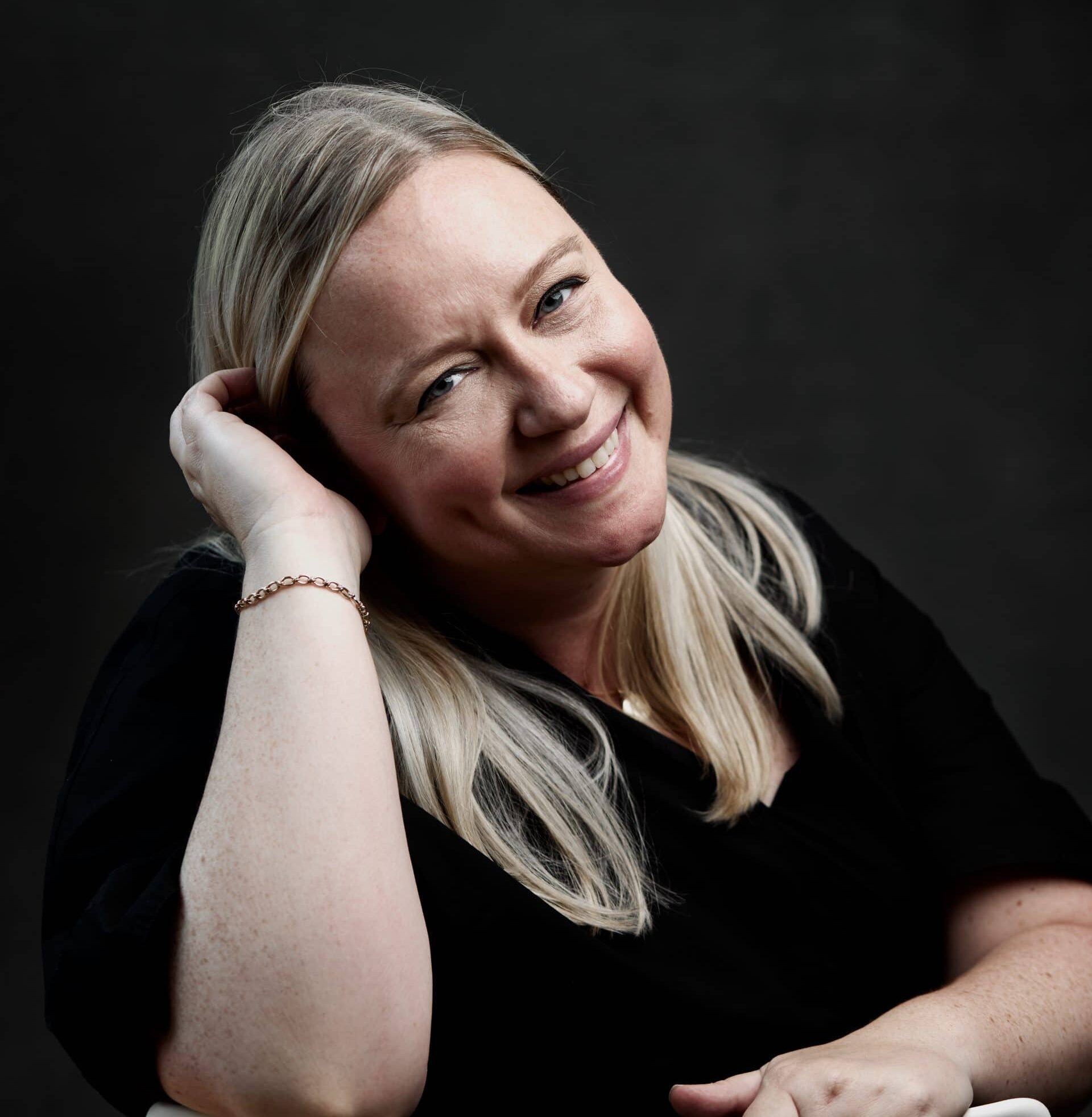 A native Floridian with a love for the sweltering heat, Kim received her BS in Advertising at the University of Florida. She's an avid Florida Gators fan and you can find her cheering them on every Saturday during football season.

As Managing Director, Kim brings to Quirk Creative a keen sensibility for brands who need to do much more than tell a story, but move products and create real customer relationships.  

She has worked across account management and business development departments at agencies such as Badger & Winters, ROKKAN, Pereira & O'Dell, JWT, and Crispin Porter + Bogusky.
Kim Svarney
Managing Director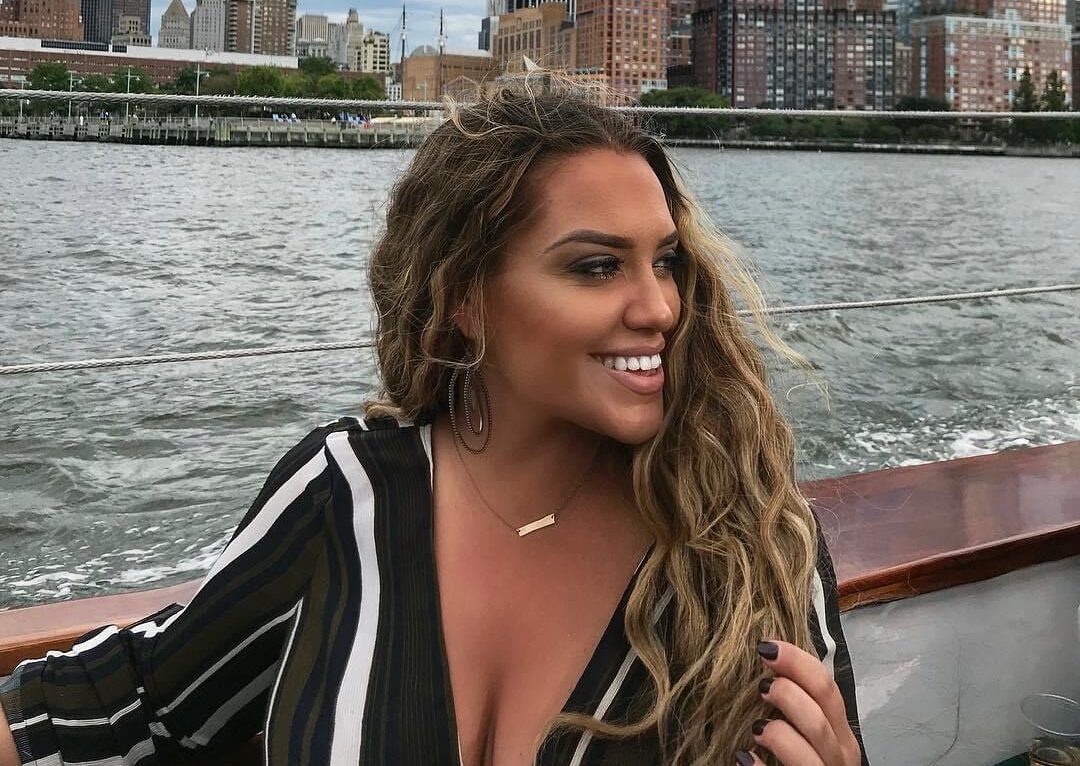 Regan grew up in small-town Connecticut, with dreams of one day moving to the Big Apple. Her passion for videography and editing began at 13 years old with a school project assignment to write, shoot and edit a TV commercial. After graduating college in North Carolina, where she studied video production and psychology, she got her first gig working in reality TV as a Post Production Assistant in New York. After four years of working in the television industry, she has transitioned to the advertising world with Quirk — bringing her back to where it all began with commercials and creating a full circle moment! Her love for color-coordinated trackers, and spreadsheets brings her the most joy — along with creating content that inspires others and encourages the world to take a breath from the hustle and bustle of reality.
Regan Trenchard
Post Production Coordinator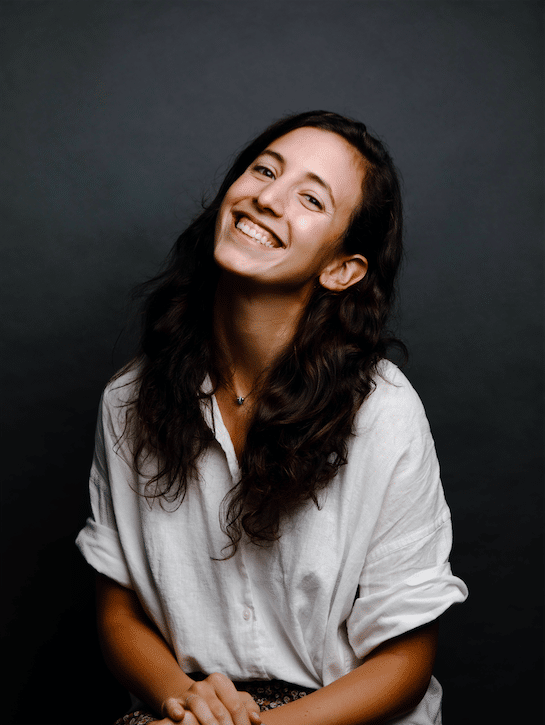 Ariel has been editing TV and digital ads at Quirk since 2017. She works closely with all aspects of post production, from color correction to sound design and animation to ensure all of our video dreams come to life. Prior to that she was part of a filmmaking team at Google called YouTube Director where she worked hands-on with dozens of small businesses to help them stand out.

Her love for video advertising began in her youth when she found commercials on TV far more entertaining than kids shows. By age 11, she and her brother would create ads with their family camcorder about random items they found around the house in Madrid, Spain, where she grew up.

Her favorite part of editing is finding the magical details that evoke that emotional spark for the viewer. When she's not cutting away at her editing bay, Ariel enjoys riding her bike around Brooklyn, hiking in the Catskills, and being the proud mother of two cats and one tiny human.
ARIEL UTIN
Senior Editor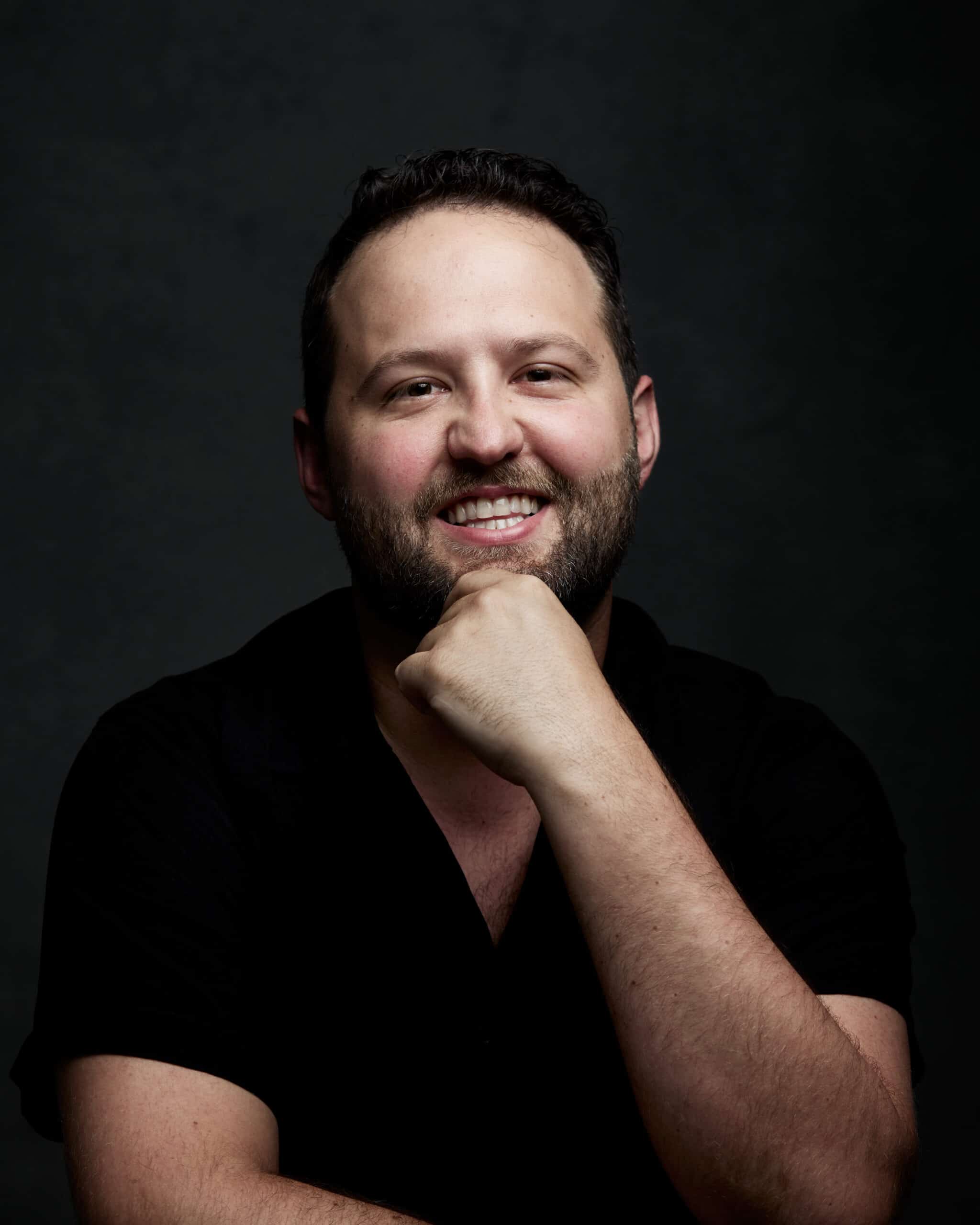 Chris is a Copywriter who hails from the distant land of Idaho. In early 2021, he packed his bags and moved to Brooklyn. Back in Boise (that's in Idaho), Chris cut his teeth working with a local advertising agency on regional brands and a few national brands like Blue Diamond Almonds, PATH, Funko, and Boeing.

Chris is a pop culture-loving, rootin'-tootin' westerner who's not really into cowboy or outdoorsy stuff. He does, however, love to write. That writing sometimes turns into an ad for a client, and other times it becomes a short film script or a comic book idea. He also writes and hosts the New York-based, pop culture podcast, G-Splash.
Chris Watts
Copywriter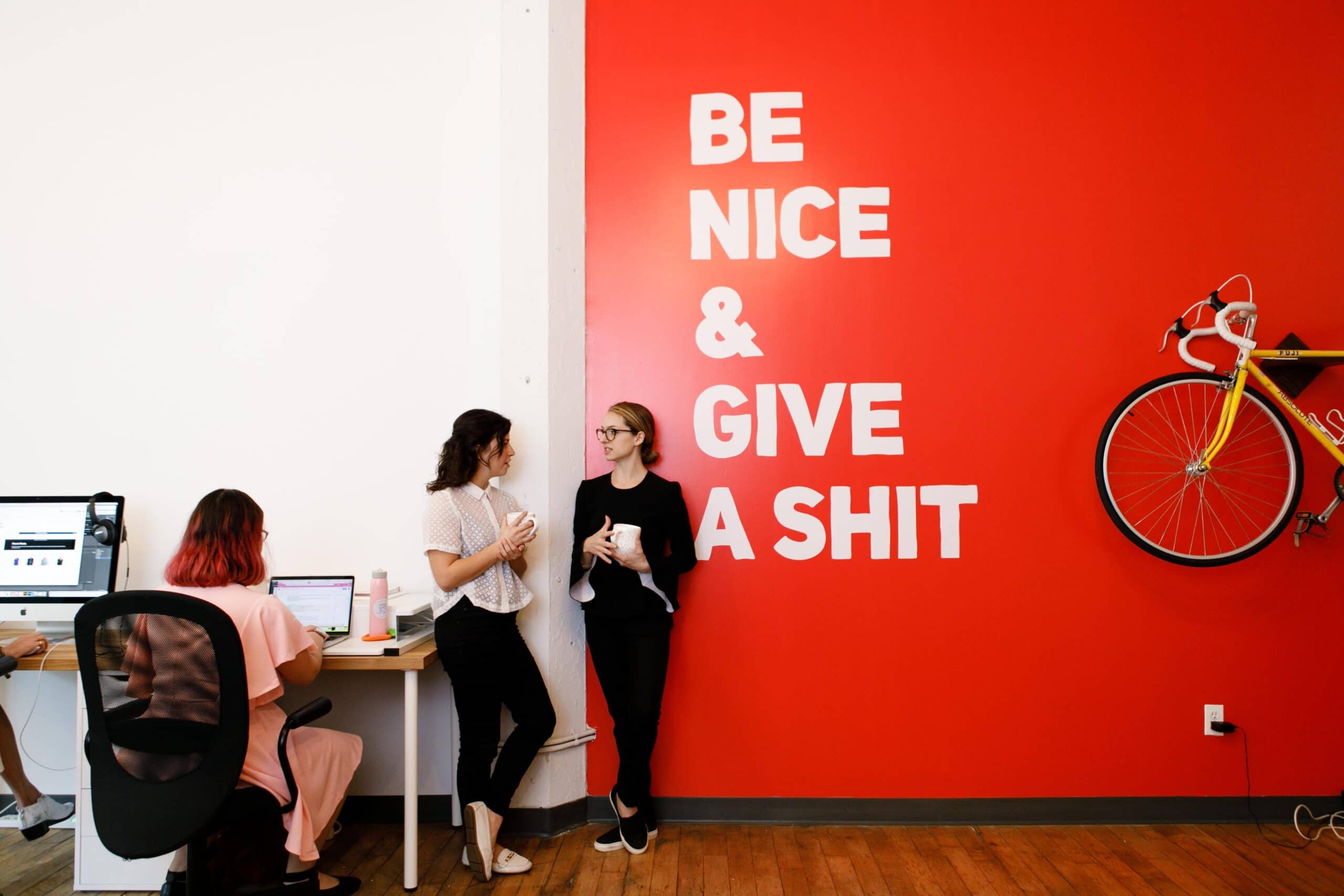 Our Guadalajara-based arm includes our Latin America production team and VFX lab—a testing ground for push-the-envelope motion graphics and animation.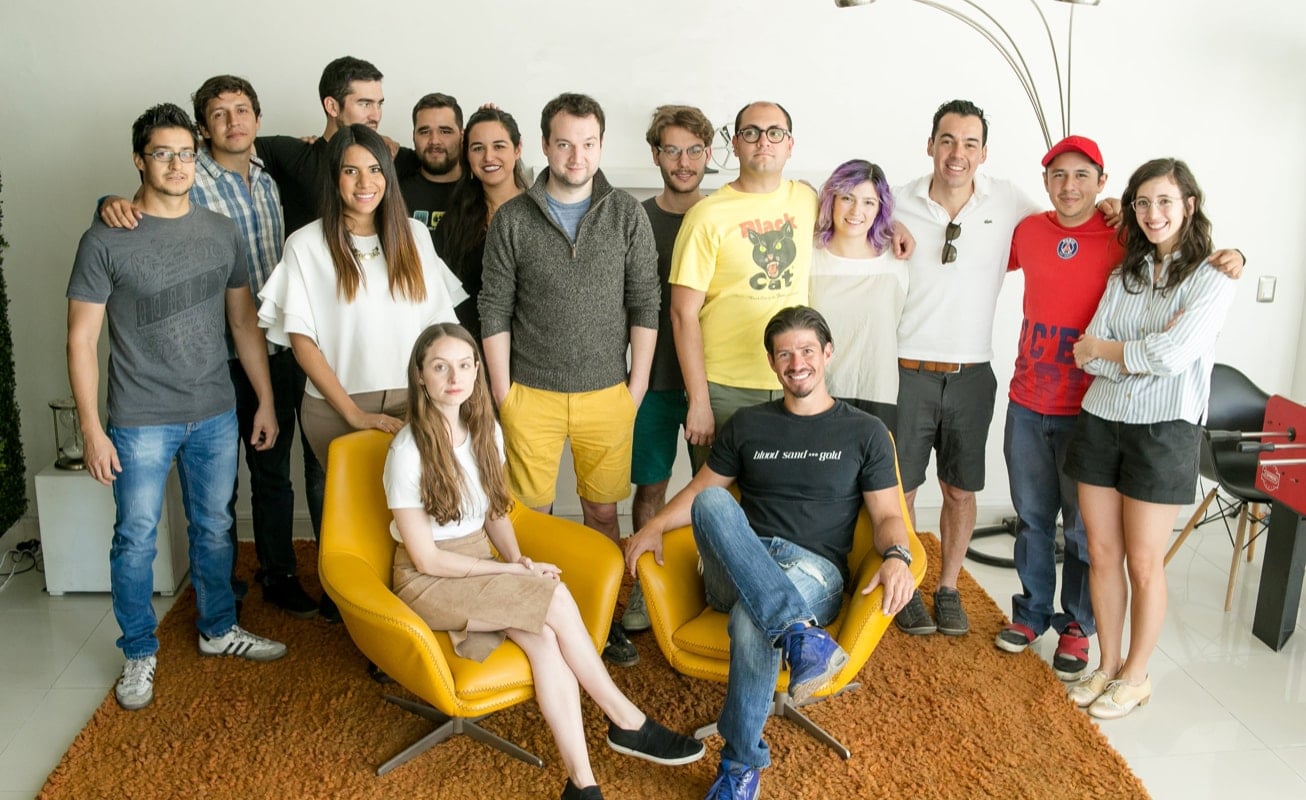 Light On Bureaucracy, Heavy On Creativity, Right On Brand.