BIG AGENCY CREATIVE IN A
SMALL AGENCY PACKAGE
BIG AGENCY CREATIVE IN A SMALL AGENCY PACKAGE
We craft video-based brand and direct response campaigns, engineered for results.

DTC
Food & Bev
Tech
Women Centric
Apparel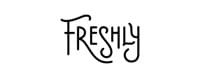 DTC
Food & Bev
Tech
Women Centric
Apparel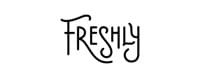 "I highly recommend Quirk. The team was communicative, easy to work with, came up with great ideas, and worked with us on an aggressive timeline to complete 2 full concepts, including a marathon day of shooting across 3 locations in 2 states."
KEEPS
"Working with Quirk has been a great experience. They went above and beyond with their concepts and ideas and followed them through execution with responsiveness, flexibility, and passion. The end result was amazing and we'll definitely continue to work with them in the future."
CARBONITE
"Quirk was able to deliver a phenomenal spot on an incredibly tight timeline. They worked within our constraints, synthesized feedback quickly, and pushed us for an optimal final product."
PRIMARY.COM
"The Quirk Team was delightful to work with. They put a lot of thought and detail into their strategy and ultimately crafted two distinct creatives that captured the Daily Harvest mission in unique ways so that we could make the most of our TV flight."
DAILY HARVEST
"Quirk is quick, flexible, and thoughtful. They've been adept at not only creating beautiful brand video spots but also optimizing to our performance-driven goals."
ELOQUII
Light on bureaucracy, heavy on creativity, right on brand.