LOLA is revolutionizing the feminine hygiene space with a radical idea: women should know what ingredients they're shoving into their cooters. With 100% organic cotton tampons delivered directly to consumers' door, it's no wonder LOLA already had a cult following. They wanted to build off of their momentum with a compelling, sales-driving video build specifically for social and Facebook.

We loved the idea of highlighting the LOLA value proposition as a "lightbulb moment" from the perspective of a customer, so we crafted the character of "Kate" (actual LOLA customer!) and her best friend "Jenny" (also an actual LOLA customer!) to tell the story of how LOLA customers come to make the switch from big-brand, mystery ingredient tampons over to the good side.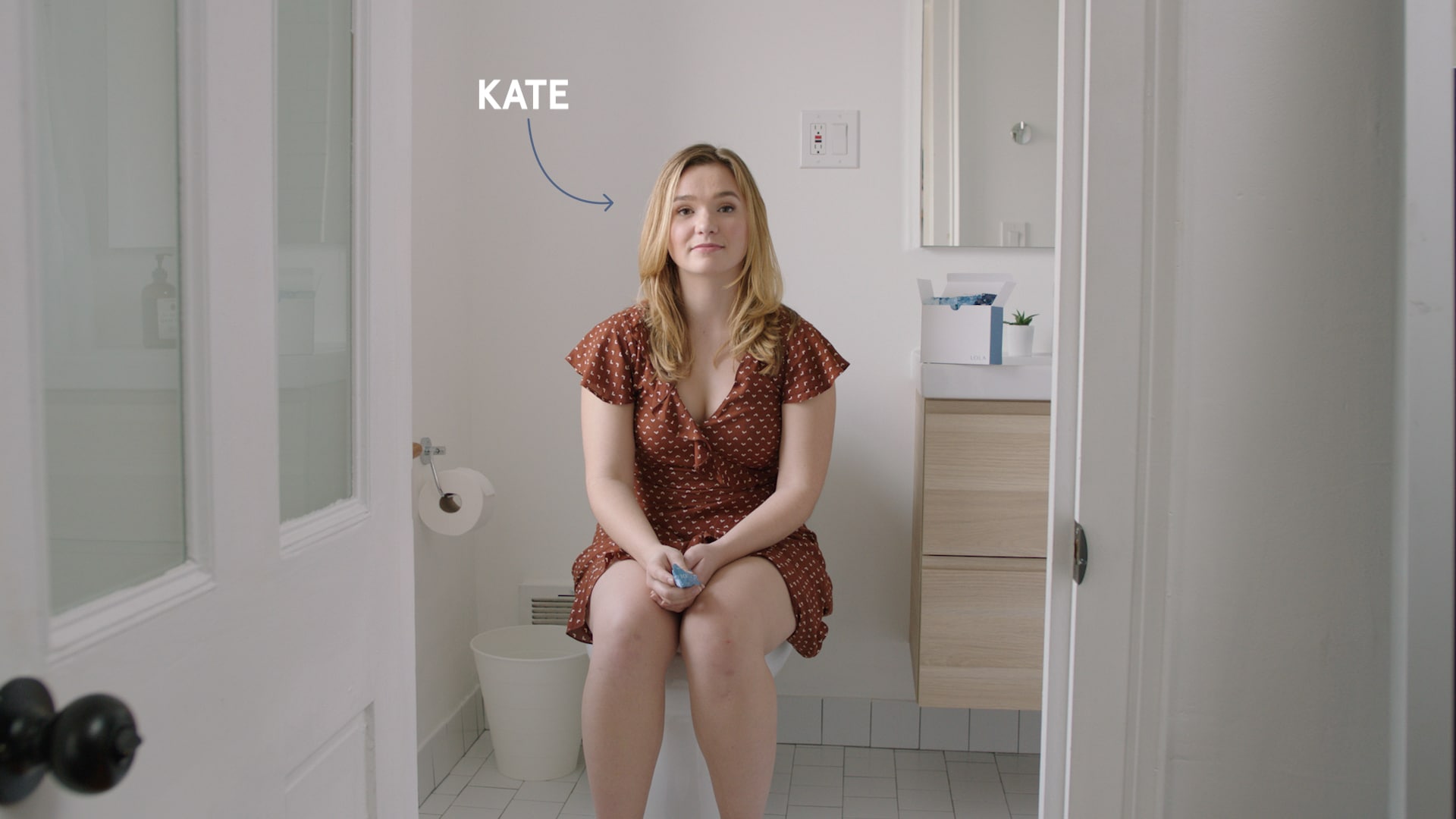 "Pass It On" was developed as an extension of "This Is Kate." The original spot performed well by speaking honestly and relatably to women about menstruation. We expanded on the themes of camaraderie, communication, and a candid location, and expanded the bathroom location to a logical extreme for an effective and eye-catching social spot.