'A few more strategic decisions': What it'll take for TikTok's ad offerings to get advertiser buy in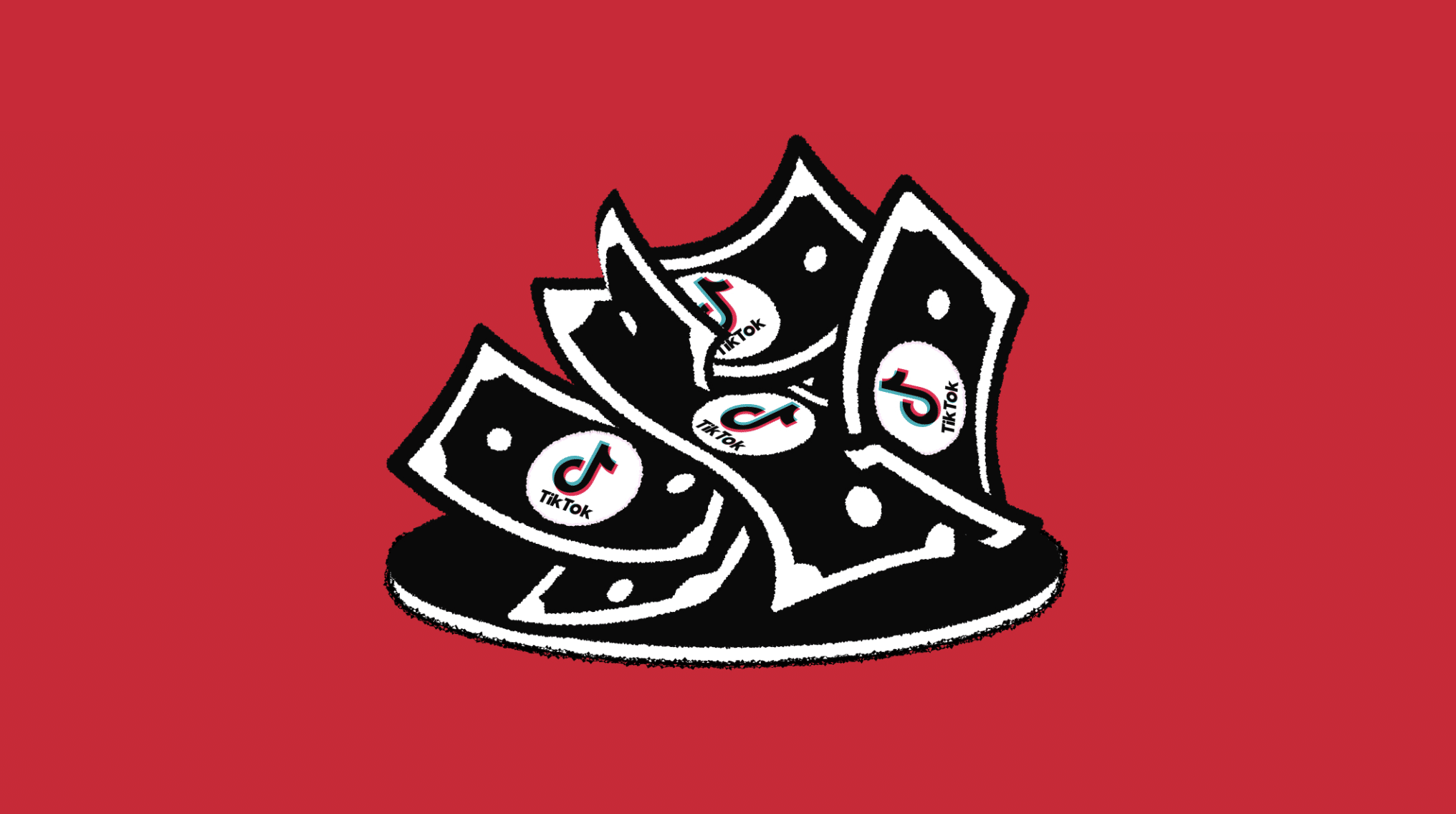 This article originally appeared in Digiday.
Written by: Kimeko McCoy
TikTok can be addicting. It's a lesson direct-to-consumer founder Melanie Travis learned after downloading the app last year, endlessly scrolling through dance challenges, lip syncing videos, comedic skits and everything in between.
After so much scrolling, she decided to delete the app from her phone and hasn't re-downloaded it, yet. She has, however, launched paid and organic efforts for her swimwear brand Andie on the platform, hoping to capitalize on some of the endless scrolling done by TikTok's massive audience.
"We're really taking a multi-pronged approach to TikTok now to really try to get it to be significant," Travis said. "We're giving it the love and attention that it deserves and hoping that it can become a major channel for us."
Andie is just one of the many brands experimenting with TikTok as the industry pushes to diversify ad spend in light of traditional digital channels Facebook, Instagram and paid search becoming increasingly expensive and crowded with brands scrambling for pandemic-proof advertising channels. For marketers, it's not a matter of whether TikTok will take over social media advertising, but when and how.
The ByteDance-owned app has already surpassed Snapchat in the eyes of many brands and agencies, per Digiday research. It's also expected to hit 1.2 billion monthly active users this year, per App Annie. But advertisers, Travis included, aren't ready to chuck dollars into the platform's expensive ad products the same way they do Facebook and Instagram offerings with better targeting capabilities and conversion rates, leaving TikTok in ad spend purgatory for now.
Instead, advertisers are betting on TikTok's algorithm and paid influencers for a chance to organically reach the platform's Gen Z and millennial user base and boosting top performing posts along the way. That's at least until TikTok can convince advertisers that it's a commerce-driving channel. Per previous Digiday reporting, U.K. chain Costa Coffee and U.S.-based backpack brand Brevitē, are just two examples of brands taking this approach.
It's a strategy that a number of Brooklyn-based ad agency Quirk Creative's clients are employing as well, says CEO Meryl Draper.
Draper estimates, of its DTC brand clients, about 50-70% are starting to think about TikTok with potential ad dollars behind those campaigns. Of those campaigns, many tie in the platform's trending audio and/or influencers, opting for paid strategy, but not paid ad units.
"Some of those brands are starting to take TikTok seriously because they've been able to go viral on the channel in the past (organically), and want to replicate that success," she said in an email. Meanwhile, others are dabbling with small spend in hopes to scale, she said.
A TikTok ad can run advertisers as low as $20 a day, per Linda Johnson, president and head of strategy at creative agency SocialDeviant. For full page takeovers and larger campaigns, those can run between $1.5 million to $2 million per the strategist. The downfall, according to Johnson, whose client list includes business-to-business brand Deft and LabCorp, is the small spend on TikTok doesn't garner the analytics advertisers are looking for.
"The analytics [aren't] there. The targeting isn't the same as you would get on Facebook or Instagram," Johnson said.
It's no problem for big brands with big budgets like Pepsi and Hotwire. But for smaller brands, who buy media based on metrics, gambling for a chance to go viral on the app and scaling well-performing TikToks across Instagram Reels and other platforms may be more cost effective, she said.
"Paying for both production and media spend on TikTok has not been something our brands have been willing to do but they're executing [content strategies]," Johnson said.
But TikTok could get advertisers to shell out money on its ad products should the app meet advertisers' laundry list of demands like better ad formats, better ad attribution and creative options beyond video. And as Facebook finds itself at odds with Apple's crackdown on in-app tracking, leaving marketers scrambling to find alternative media channels, the timing may be perfect.
"The app has such a rapidly growing level of data to feed its algorithm that brands have more opportunity than ever to serve seemingly seamless ad experiences within the platform," said Faith Markham, vp of strategy and content at Hill Holliday, whose client list has included Frontier Communications, Strayer University and Fireball Cinnamon Whisky. "However, before it can speed ahead in terms of spend, there are a few more strategic decisions that need to be made and planned for."
In the next 12 months, marketers predict there will be a bigger spend on TikTok. But if the app can't commit to being a commerce-first platform, it won't be enough to completely dethrone Facebook and Instagram, especially as other players like Snap and Amazon-owned Twitch push to take up more market share.
"I think the question will be: As more brands flock to TikTok and the battle for eyeballs heats up, will ad spend continue to drive the same ROI we're seeing now? If not, brands will start looking to the next big thing to put their dollars towards," Draper said.