Eloquii Wants to Empower Plus-Size Women to Embrace 'Main Character Energy'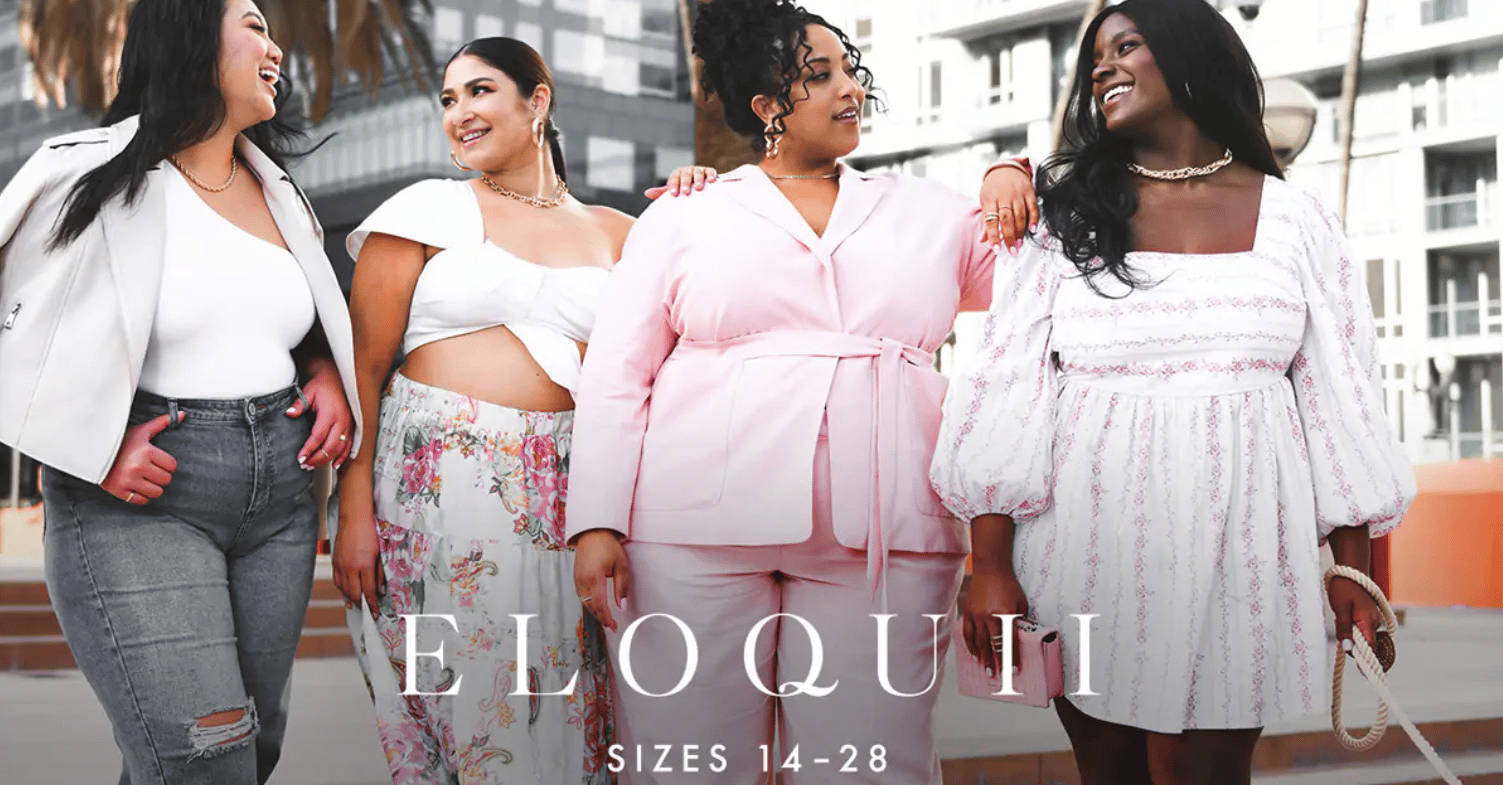 Originally posted in Adweek
Citing the decline of linear television viewership and a desire to tap into the targeting capabilities of OTT—which, per research firm eMarketer, has the potential to reach over 55 million cord-cutters—the brand kicked off what it referred to as its first "full-funnel integrated media plan."
Dubbed "Find That Feeling," the campaign launched March 28 and aims to reach women who are style-savvy, fit-conscious and among the 70% of female consumers in the U.S. who wear a size 14 or above, per research firm NPD.
According to a statement, the campaign will focus on video-based digital and streaming channels, which "provide the opportunity for Eloquii to leverage data to optimize the campaign throughout its flight for performance without sacrificing reach." 
It will run through June 6 on entertainment- and news-based streaming services, programmatic video and the brand's social channels, which include YouTube, Instagram, Facebook and TikTok. There will also be an email and paid search component.
"Adding streaming OTT media to our marketing mix is an ideal way for us to communicate our strong brand-value proposition to a vast audience while also allowing us to be smart with our media spend, fine-tuning customer segments and optimizing for conversion along the way," said CMO Kristen Campolattaro in an email. "It's the best of both worlds allowing us to what I like to call 'brandtail,' leverage compelling brand creative with reach while also efficiently connecting with the best audiences to drive traffic and retail sales on Eloquii.com."
The campaign was created in partnership with female-owned agency Quirk Creative, whose creative director, Wren Sieber, directed the 30-second spot. The video follows several models as they confidently stroll through city streets finding their stride—and each other—through their fashionably coordinated fits.
"No matter how hectic life is, a great look has the potential to give off main character energy. While Eloquii provides the latest on-trend looks, it also celebrates the individual style its customers bring to an unstoppable outfit," Seiber said. "We wanted the two to coexist harmoniously in this concept."
Eloquii's foray into produced video content comes as the company noticed a shift in social engagement across its platforms. Consumers are migrating away from static images and toward videos on TikTok and Instagram Reels.
"Video is a valuable, powerful medium for us where we can romance every detail of our fashion-forward styles and also speak to the emotional impact Eloquii has in the lives of our customers, empowering them to feel their best," Campolattaro added. "On video it's so clear that Eloquii's quality styles are not just on-trend but also fit so well—two elements that unfortunately are still rare in our category."