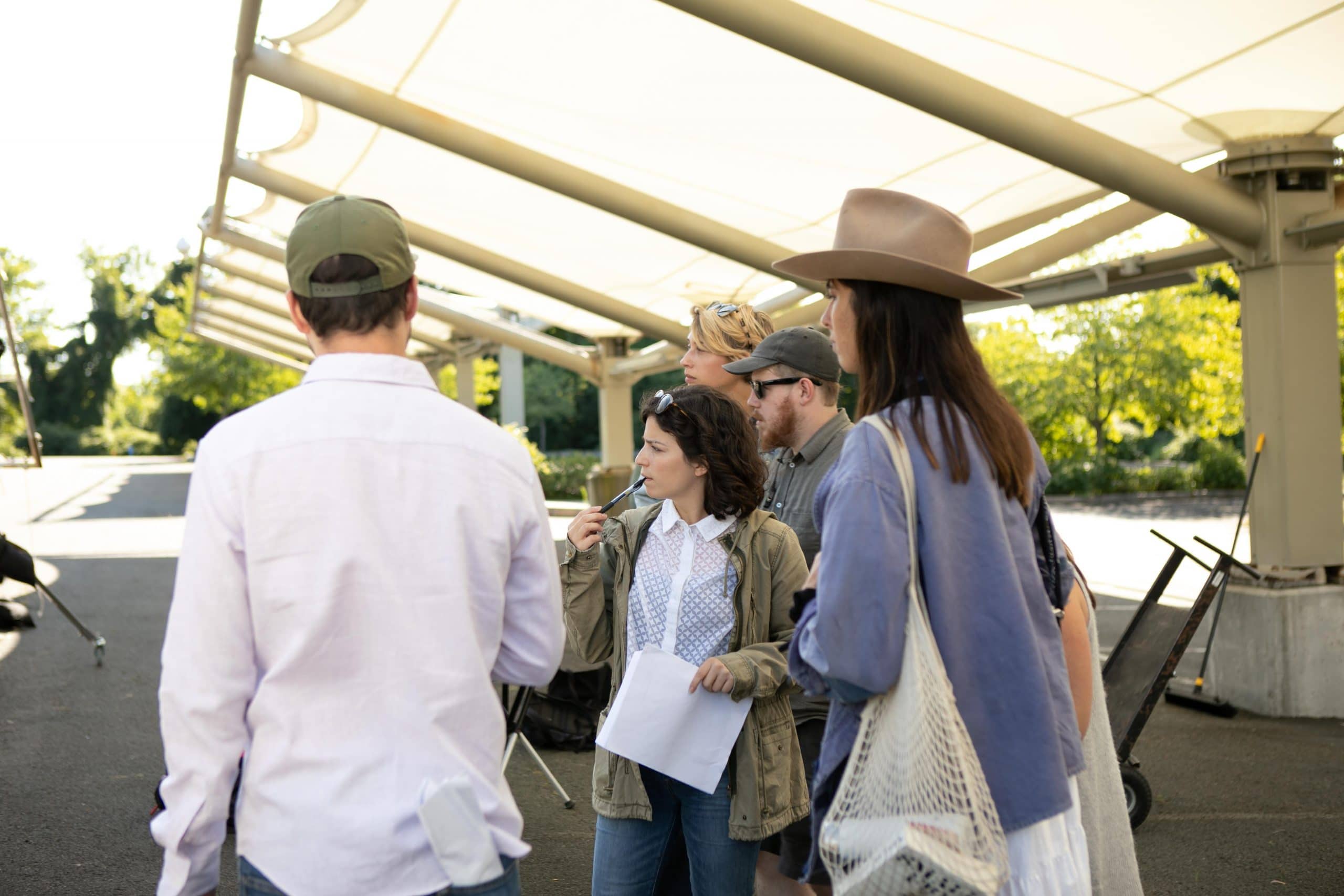 We are looking to add someone to our client services team–a hybrid client manager, marketing strategist, and project manager—who can be the trusted ally and primary point of contact to our clients.
In this role, you'll be expected to:
Manage clients: You'll be our clients' go-to. You know our client's brands better than they do, and you know their birthdays. You're there to understand their marketing objectives, maintain regular communications throughout a project, and manage crises as they arise. You'll also manage the client during the shoot on set, acting as the intermediary between the Director and Client.

Manage projects: You make sure our campaigns and commercial projects are brought to life on time, on brief, and on budget. You'll be in charge of developing and updating timelines, delivering status reports, invoicing, coordinating communication between clients and internal creative teams, and doing QA on creative deliverables to ensure they go out flawlessly. You detail maniac, you.

Identify upsell opportunities: You organically initiate "next steps" conversations with clients, uncovering their future marketing/advertising needs and coordinating with the creative and/or new business team to proactively get proposals in front of the client.

Monitor campaigns: Alongside our media partners, you'll monitor campaigns and campaign performance, communicate learnings to internal and external stakeholders, and identify areas for creative optimization.
A successful candidate will most likely:
Have at least 2 years of experience in client facing role and agency experience
Have onset and/or video project (such as TV commercials) management experience – Understand the nuances in video creative—namely the differences between Direct Response and Brand, and/or differences in Instagram, Facebook, YouTube, and TV creatives/.
Be positive, outgoing and an easy conversationalist. Your #1 job is to make clients feel comfortable. Phone phobia is a no-go!
Have a passion for advertising or marketing, especially video creative.
Have excellent communication skills. You're one of those "zero email" inbox folks.
And you should be an absolute self-starter with a get-the-job-done mentality.
Send resume & cover letter to [email protected]