How not to create COVID-19 content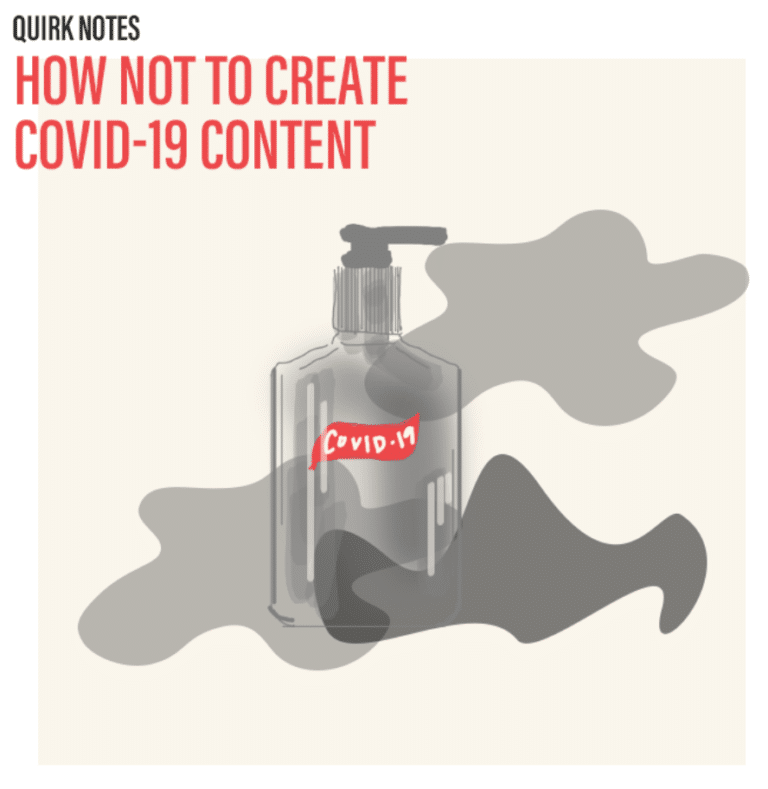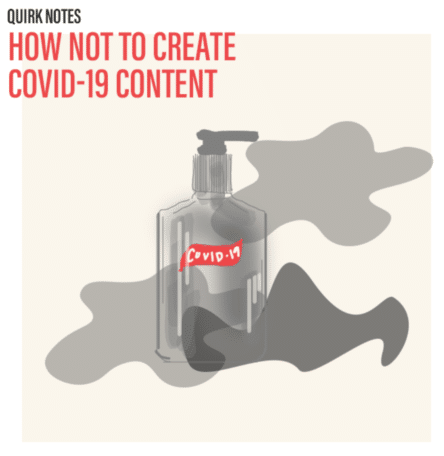 You've gotten the emails. You've heard Chipotle, Capital One, and that wings joint you went to once seven years ago explain how they're putting the health and wellness of their customers first. 
These messages are good. They're important. But right now, they feel like overload. 
How do you talk about the thing everyone else is talking about but no one wants to think about? How do you strike the right tone in these unprecedented times? And then practically, how do you create anything—other than elaborate home-cooked meals—when you're on quarantine? 
We've developed a few tips and tricks to help brands and agencies manage their messaging during this strange, strange time. First, hit the right tone by doing damage control. Think outside the realm of live-action video. And then consider asking for help from consumers themselves. 
Damage Control
Our world is a lot different than it was two weeks ago, and creative made in the halcyon days of 2019 may no longer feel appropriate in a pandemic. Case in point: KFC is suspending their "finger-lickin' good" campaign because, well, at a time when we're advised not to touch our faces, licking fingers seems almost criminal. Luckily, most brands won't have to pull entire campaigns. Instead, it may be more helpful to re-edit spots to remove problematic themes and imagery like big group scenes, travel, and physical contact. Try experimenting with cutting longer ads into shorter, trigger-free versions, as well as substituting animated typography over cut scenes. 
Animation
The world may be on pause right now, but brands still need their stories told. If canceled shoots have you scrambling to fill media buys in the coming weeks, consider animation. It has incredible storytelling potential, but without the high infection risk of an in-person shoot. Not only is it a safer alternative, but animation also has incredible breadth. Sure, you can get Pixar-level production value, but keeping it simple works, too. Ford's pared-down animated text packed a powerful message into a minimalist spot. 
UGC
Leveraging user-generated content has always been effective, but turns out it's also pandemic-proof. We may be social distancing, but people are still out there making Youtube testimonials, writing reviews, and posting on social media (like…a lot). With a little editing finesse, brands can capitalize on online chatter to tell stories about their products. Some brands and agencies are taking UGC a step further. They're experimenting with elevating user-generated content to user-produced content. Brands are collaborating with content-creators, and figuring out how to creative-direct from a distance. How can brands give users the tools to make great videos at home?
Although the immediate future seems uncertain, the fact is, marketing isn't going anywhere. As our inboxes persistently point out, brands are still out there, trying to help.
And we can help them. The solution may lie in being scrappy, in using workarounds, and refusing to do things by the book. And of course, Zoom meetings. Lots of Zoom meetings.