OTT Trends & Tips For Best Creative Performance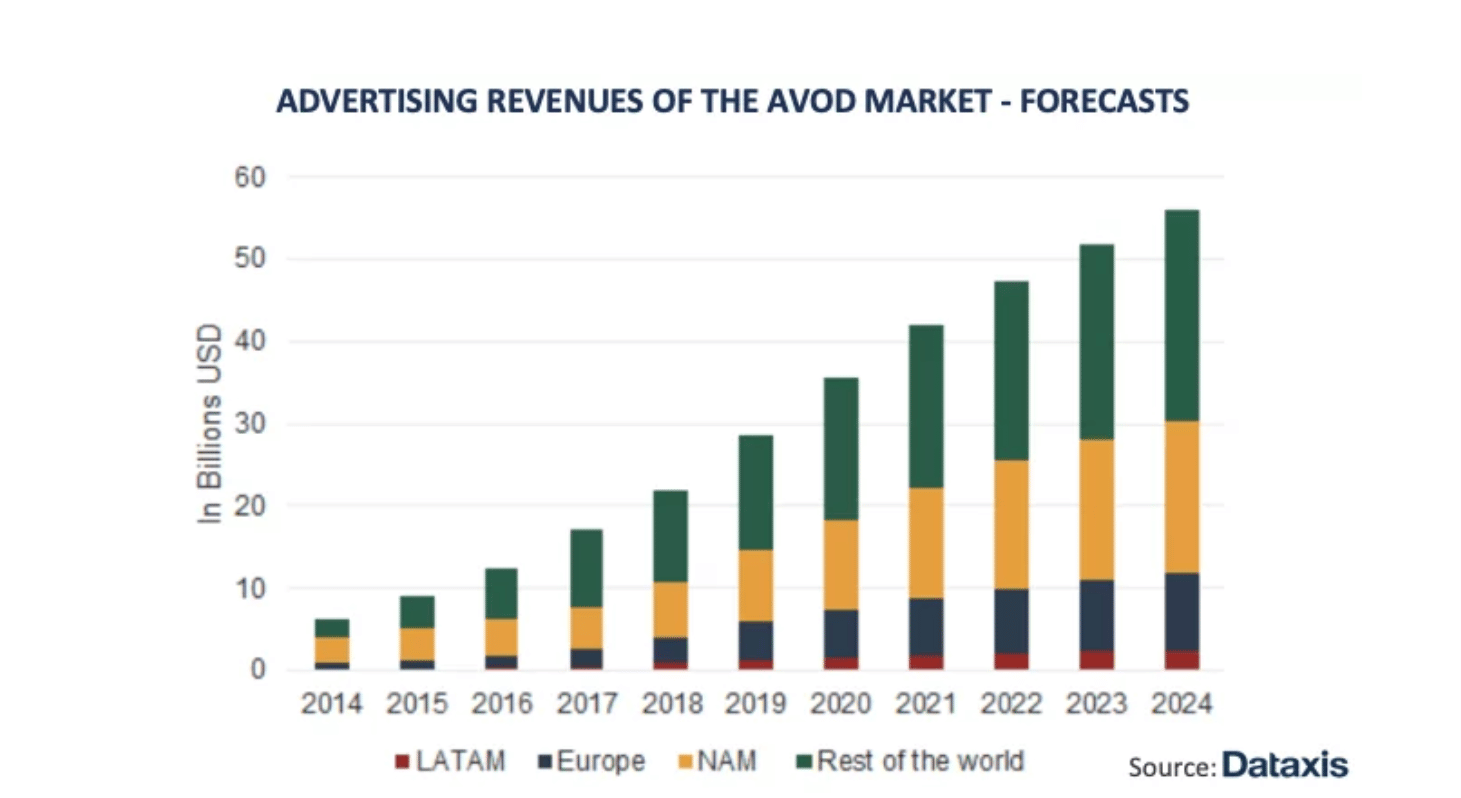 Written By: Hila Raz Harris, Head of Growth
Quirk Creative is an award-winning, female-founded boutique agency that supports omni-channel creative for our clients with variation testing across Social, OTT, CTV, Linear, Radio & Podcast content. We know that the OTT landscape can be challenging to navigate, so we wanted to share our outlook on trends and best practices for creative optimizations in 2022 from our 8 years of learnings. 
In case some readers may not be familiar with the acronym OTT, it's an industry term that means "over-the-top" television, in other words video content through the internet, bypassing traditional controllers such as cable and satellite television platforms. The most obvious and successful examples of this are Netflix and YouTube. A lot of people don't realize this but YouTube is also the second-largest search engine in the world.
Today, most AVOD (advertising-supported video-on-demand) consumer platforms use some ads in exchange for lower monthly subscription rates. We believe as demand for video continues to grow over time, we'll continue to see AVOD and SVOD growth in 2022 through 2023, and online video continuing to eat into the share of ad revenue typically allocated to from Linear TV. One interesting data-point, GroupM predicts that CTV budgets will double by 2026. Digital video advertising spend surged 49% in 2021 and is expected to increase an additional 26% to $49.2B in 2022 according to IAB's "2021 Video Ad Spend and 2022 Outlook" report.
Several noteworthy stats on OTT over the last 24 months. OTT consumption has continued its upward trajectory throughout 2021, with a huge increase in consumption at the beginning of the pandemic in 2020 (+75% growth). During that same period, the number of households that subscribe to a streaming service and the number of hours of time spent consuming video content leapt by 20% and Americans streamed nearly 15 millions years worth of content in 2021. In Western Europe, it's expected that 45% of the population will be OTT users by 2024, while in APAC, OTT revenue is expected to grow by 90% to $54bn by 2026.
As more performance advertisers begin to experience greater competition in paid social, we've noticed a growing trend of spends shifting to OTT and CTV budgets, for better ROAS, enhanced targeting capabilities, and a more diversified media mix model. We've seen an increased focus on creative pre-testing, which allows brands and agencies to test and learn on a smaller scale basis, before scaling their OTT and Linear spend as a performant brand direct addressable media channel.
Many of our clients and partners come to Quirk as their first stop on their OTT, CTV and Linear journey, while others who are savvier and dialed-in across their omnichannel strategies come to us to level up their creative and performance. Regardless of the partner's need, we focus on the right size and quantity of deliverables to ensure success in variation testing. One of the most common requests we've seen for advertisers is the desire for upper-funnel awareness and lower funnel performance, in other words, a "Brand Response" spot that has elevated creative and production value, but that drives direct action, like a direct response spot.
Regardless of client need or context, we typically approach production planning and creative strategy with this systematic step-by-step approach:
– Step 1: Define Your Goals for the Creative (Clear KPIs & Attribution)
– Step 2: Adopt an Audience-First Strategy
– Step 3: Solidify Brand Messaging & Test Concepts
– Step 4: Include a Strong CTA (or multiple CTAs per cut-down to assess how each performs)
– Step 5: Make Sure Your Deliverables Are Formatted & Optimized by Channel & Device
– Step 6: Plan Performance Marketing & Media Optimization Strategies
– Step 7: Implement A/B Creative Variation Testing
_ Step 8: Launch Campaign, Track & Implement Seasonal Performance Optimizations (ROAS/CPM Goals)
– Step 10: Review Takeaway Learnings for Next Campaign ( & Optimize Attribution Modeling if Relevant)