Quirk FemHealth Launches to Support Global Feminine Health and Wellness Brands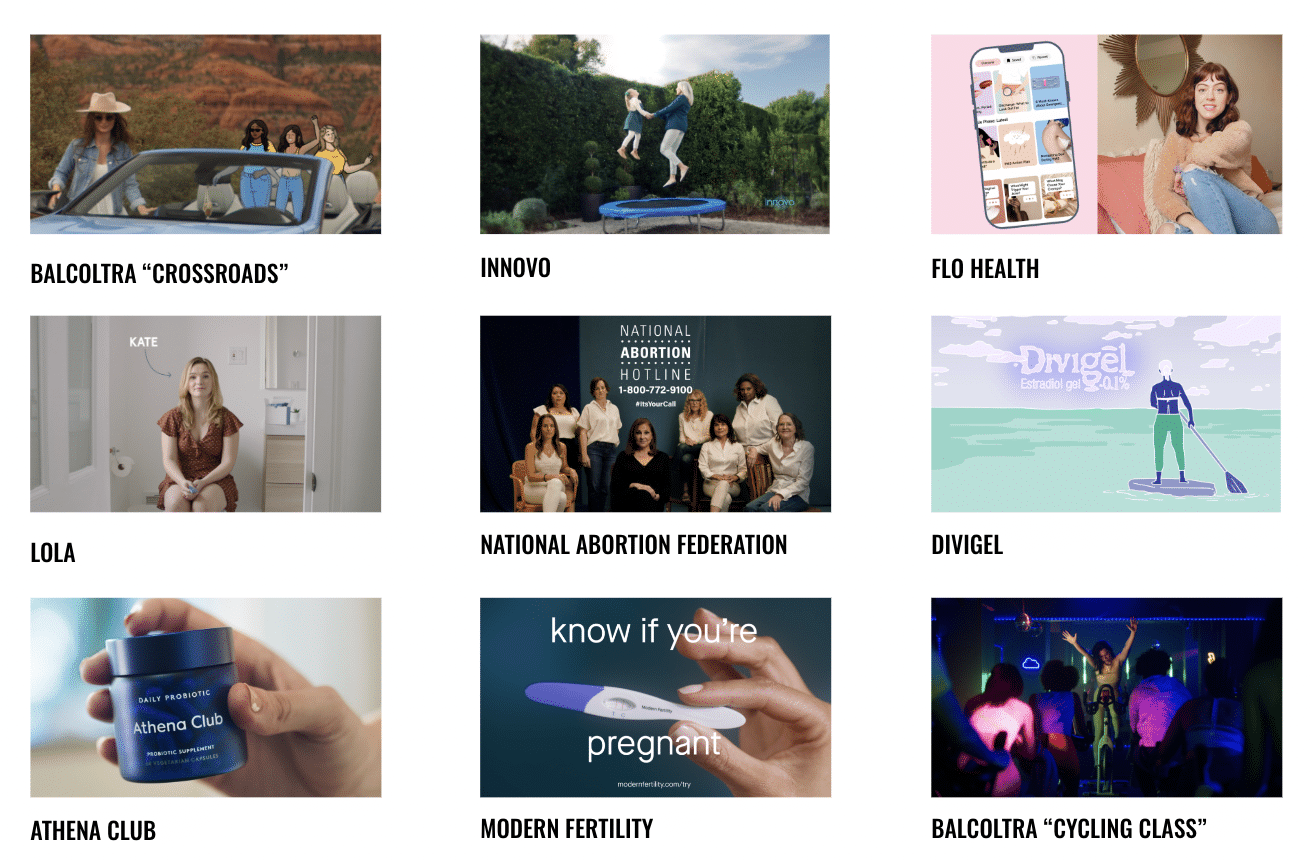 Today, Quirk Creative, a certified woman-owned advertising agency, announced the launch of Quirk FemHealth, a new practice designed to meet demand for harder working video campaigns that better connect with women consumers. Feminine healthcare is a fast-growing market that has been underrepresented for too long. While the advertising industry continues to be male-dominated, Quirk FemHealth is providing female-focused brands the ability to work with teams who truly understand their target market.
"Brands work incredibly hard to build connections with their customers and it's critical that women-focused brands are able to work with a team who understands the market from both lived-in experiences and decades of professional expertise," says Kim Svarney, managing director at Quirk Creative. "Our majority-female teams understand our clients' market challenges and transfer personal and professional experiences into award-winning work that delivers results for our clients' business bottom line."
Quirk FemHealth is the evolution of Quirk Creative's support of global health and wellness brands and organisations that provide innovative healthcare and technology products. In addition to Quirk Creative's existing clients in the health and wellness space, such as 1000farmacie and Curology, Quirk FemHealth works with female-focused brands like Athena Club, Balcoltra, Divigel, Flo Health, INNOVO, Lola, Modern Fertility, and National Abortion Federation. Quirk FemHealth will continue to grow these brands by combining creative strategy with the agency's in-house production for linear TV, streaming, social, and digital campaigns, content and commercials that lift brands and most importantly, drive performance.
Most recently, Quirk FemHealth demonstrated its ability to support female-focused brands in their missions to build brand awareness and recognition. Earlier this year, Quirk worked with Atlantic Therapeutics' INNOVO, to leverage the agency's majority female team whose experience and expertise in the feminine healthcare space created a unique campaign for INNOVO's unique solution to incontinence.
"Working with Quirk brought INNOVO to life. They married emotional connectivity of the health issue we solve, coupled with presenting the clinical data in a digestible way to the audience," said Susan Trent, CEO of Atlantic Therapeutics. "The commercial that Quick designed increased traffic 245% to our website and ignited our growth trajectory."
And in June 2022 when news of Roe v Wade was overturned, the agency's CEO and co-founder, Meryl Draper, built a coalition of other agencies who would provide pro-bono work to support pro-choice and pro-women non-profits and organisations. This effort led to the launch of the National Abortion Federation #ItsYourCall campaign to promote the National Abortion Hotline, featuring a campaign created and produced by Quirk Creative.
"Following the Dobbs decision from the Supreme Court, Quirk worked to organise creative agencies to support reproductive rights organizations," said Veronica Jones, COO of the National Abortion Federation (NAF). "NAF was a fortunate recipient of this effort and the public service announcement that Quirk created has helped build brand awareness for the services and funding that we provide."
Quirk FemHealth taps the capabilities of Quirk Creative to provide brands with service offerings that include creative strategy, campaign testing and research, pre-production, production, and post production. To learn more about Quirk FemHealth and its recent works, visit here.