Rise of OTT and the Case for a Modern TV AOR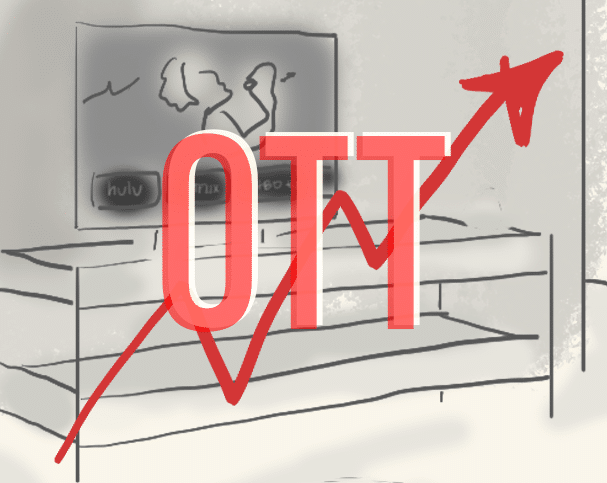 As a marketer you've no doubt heard of the AOR, or the "Agency of Record" model—wherein a single agency is appointed as solely responsible for all the marketing and advertising initiatives for a brand, acting as an extension of their team. Proponents of the AOR model praise it for its resource planning efficiency and strategic benefit to both brand and agency by allowing agency stakeholders to get deeper into the needs of a company and spend more time on the planning side of things.
On the flip side, and increasingly common, is the project based, or "non retainer" model of working, which has been fueled by a desire from brands to work fast, be more flexible in the working terms of their agency partners, and also emigration from full-service agencies to more specialized agencies.
No matter which side you fall on in the AOR debate, the rise in TV and OTT viewership and the increase in brands (specifically, direct-to-consumer brands) flocking to the channel in search of competitive rates, new audiences, and better performance indicate that it may be prime time for the AOR to return—albeit with a scaled down, modern lens. Considering a TV AOR for today's model? Here are some of the points to consider.
Launching a spot on TV is the first step, not the last. One misconception around TV projects that we see and hear from the ground is that when your creative agency hands over TV-ready files, that's the end of the road. The most successful brands on TV are the ones who are open to continuous testing, learning, and optimization of their TV creative. And what that requires isn't a one-and-done strategy, rather a longer term view of the brand-agency partnership that enables a continuous, open dialogue around creative optimization. Almost three years ago we launched a now-leading pharmaceutical DTC brand on TV; instead of viewing their first flight as a short term project, they strategically engaged us for creative optimizations post launch, and we've since helped them understand performance and optimize flights for three years, helping them proactively avoid creative fatigue on TV, scale their spend, and drive continuous performance for the brand. In fact, since January 2018 they've never turned TV off.

Your TV spot is arguably your most important creative.

I'm talking about eyeballs, of course. Linear TV continues to deliver the greatest reach of all media channels. So ads brands craft for TV, from a viewership perspective, are going to be important and must do a lot of heavy lifting for your brand. Working with a creative partner long term enables a deeper grasp of the brand to make sure it's accurately reflected to the masses while maximizing the investment in a big brand spot.

TV is evolving, and you need to stay ahead of it.

The notion of TV and the subsequent opportunities for brands to connect with consumers is evolving rapidly. OTT/Connected TV and addressable TV continue to gain ground in viewership. Having an ongoing relationship with a partner who can proactively explore the nuances of TV, vet the trends, and plan a creative strategy accordingly will be increasingly important for longer term, sustainable business success.

Plan for the TV pivot.

Pop culture. Societal reckonings.

Pandemics

. If 2020 has taught us anything, it's to be ready for anything and to be prepared to pivot marketing quickly. Knowing that the average TV commercial takes two-three months to create, having a modern TV AOR that's preemptively staffed and has resources to help brands pivot their creative at the pace of changing current events is more critical for relevant marketing messaging than ever.
In March of this year we received a call from a long time client, an app-based brand, that needed to halt all of their travel-focused creatives on TV and a replacement for that creative… fast. In just two weeks we had a new animated spot that was appropriate for the pandemic environment. That spot is the brand's highest performing TV creative of all time, and has helped drive 4x YoY revenue growth.
Ultimately, TV deserves a long term approach, and it's worth examining whether new modern (or old) models of working may be more appropriate for what's an increasingly important and evolving channel for brands.
Looking for your next modern TV AOR? Contact us.