Western Union American Dream Sweepstakes Wins Multicultural Digital Campaign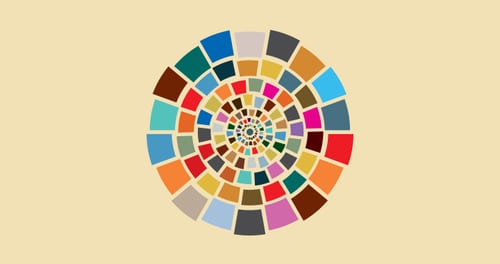 We are proud to have our work recognized alongside such outstanding brands and agencies.
Read AAF's original press release here, republished below:
WASHINGTON, D.C., Mar. 21, 2016—Companies and individuals who have created cutting edge content that offers a voice to multicultural communities and corporate initiatives that promote inclusion in the workplace will be recognized at the American Advertising Federation's (AAF) 2016 Mosaic Awards. Since its inception in 2001, the Mosaic Awards have been an extension of the AAF's commitment to diversity and inclusion, promoting and honoring content that has paved new paths and broken through barriers to diversity in advertising and media. This year will mark the debut of the Mosaic Media Image Award category.
The Mosaic Media Image Awards will recognize individuals and companies that create and promote media content that presents a broad, realistic spectrum of multicultural life that extends beyond stereotypical portrayals. Creative Artists Agency (CAA) will serve as presenting sponsor for the category this year.
"The AAF shares CAA's commitment to supporting content that is reflective of the world in which we live and ensuring more opportunities for diverse talent to tell their stories," said the agency's Head of Diversity, Ryan Tarpley. "We are proud to be a part of honoring those who are united in making our business more inclusive of multicultural and female voices."
The AAF will honor the following campaigns, industry leaders and programs at the 2016 Mosaic Awards on June 5:
Mosaic Awards
Multicultural Advertising Campaign
Campaign: "Moving Money For Better, Internationally"
Agency: Gravity Media
Client: Western Union
Campaign: "La Chingona"
Agency: Richards/Lerma
Client: Pizza Patrón
Multicultural Traditional Media Usage
Campaign: "Seeing Stars"
Agency: Sanders\Wingo
Client: AT&T
Multicultural Digital Campaign
Campaign: "American Dream Sweepstakes"
Agency: Quirk Creative
Client: Western Union
Multicultural Talent in Advertising
Campaign: "Rose From Concrete"
Agency: Wieden+Kennedy
Client: Powerade
Multicultural Students Program
Agency/Company: AAF Roanoke
Program: Adscape: Explore the Landscape of Advertising
Workforce Inclusion
Agency: BBDO New York
Program: The BBDO Creative Residency
Student Multicultural
Advertising Campaign
Campaign: "Hear the World From Your Spot"
Student: Kelsey Collie
School: Lindenwood University
Client: Spotify
Supplier Diversity
Agency: DDB Worldwide
Program: Diversity + Creativity Partners Program
Mosaic Media Image Awards
Game Changer Award
Title: "Pepsi + Empire"
Network: Fox
Brand: Pepsi
Agencies: OMD, The Content Collective, BBDO, Wasserman, The Barbarian Group, PMK*BNC
Long-Form Media Award
Title: "East of Main Street"
Media Type: Documentary
Network: HBO
Advocacy Media Award
Title: "Black Is Human–If I Grow Up"
Media Type: YouTube & Facebook Video
Agency: Burrell
Media Champion
Lucinda Martinez
Senior Vice President
Multicultural Marketing
HBO
Lifetime Achievement in Media
Carmen J. Smith
Executive Creative Development
& Inclusive Strategies
Walt Disney Imagineering