KIMPTON HOTELS & RESTAURANTS

Kimpton, the award-winning boutique hotel group, wanted a unique way to kick off Pride month. So, to really kick it off, we kicked off our shoes and decided to dance our way into this month-long celebration.

We partnered with Leiomy Malonado, AKA the "Wonder Woman of Vogue," to create a high-energy, collaborative social campaign that set the entire tone for Pride. We kept within the theme of vogue, a form of dance with deep roots to the black and Latino LGBTQ community, and let Leiomy work her magic in the breathtaking penthouse suite overlooking Manhattan at Kimpton's Ink48 property.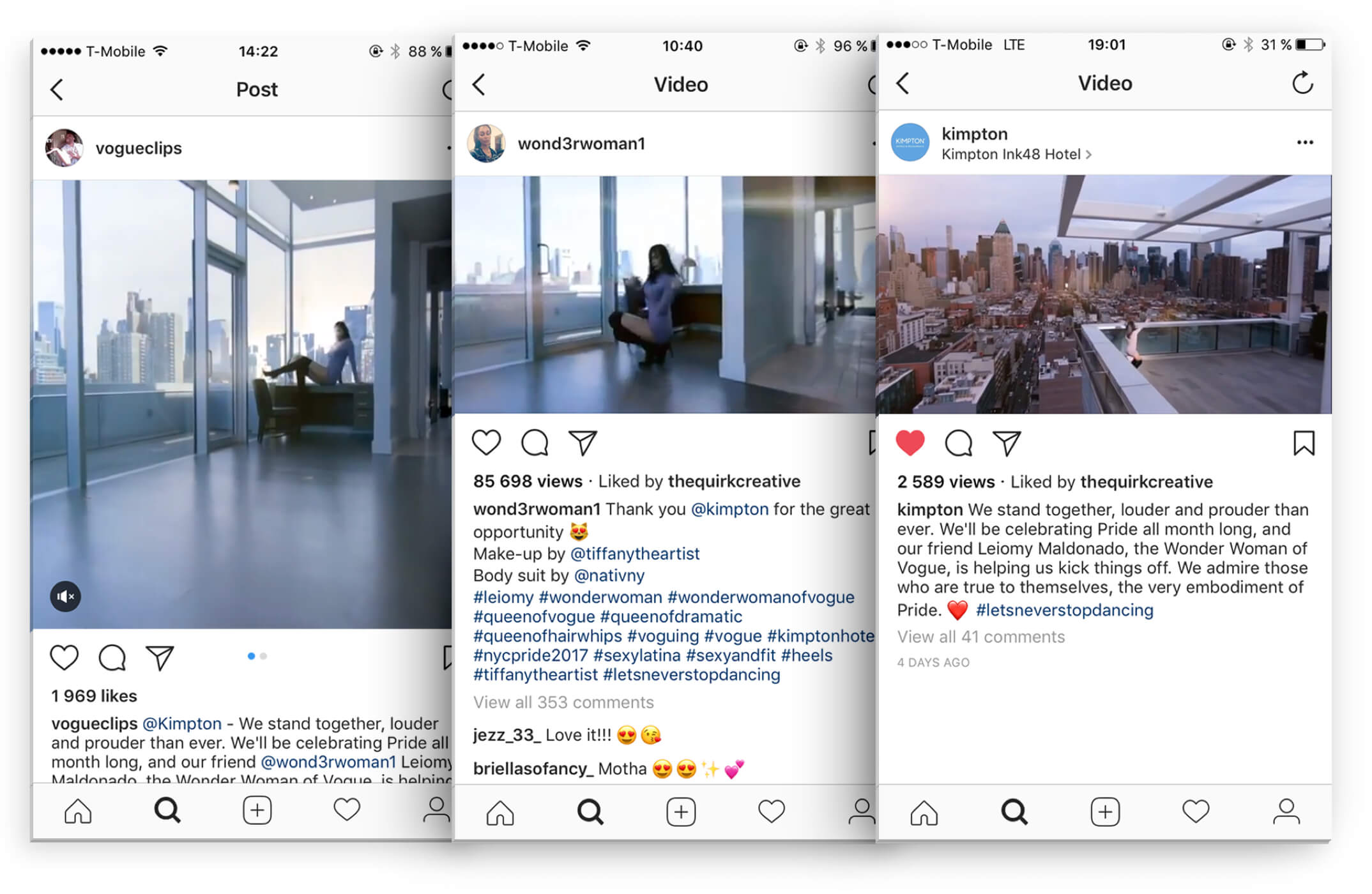 KIMPTON'S BRAND ENTHUSIASTS LOVE IT
"Quirk has been

 

excellent at quickly understanding and adopting our brand. We rely on them to

 

provide the extra Creative firepower

 

we need on

 

high-priority projects.

1.
CAMPAIGN MESSAGING & STRATEGY