Beyond Inclusion Riders: How Does an All-Female Production Crew Help the Ad Industry?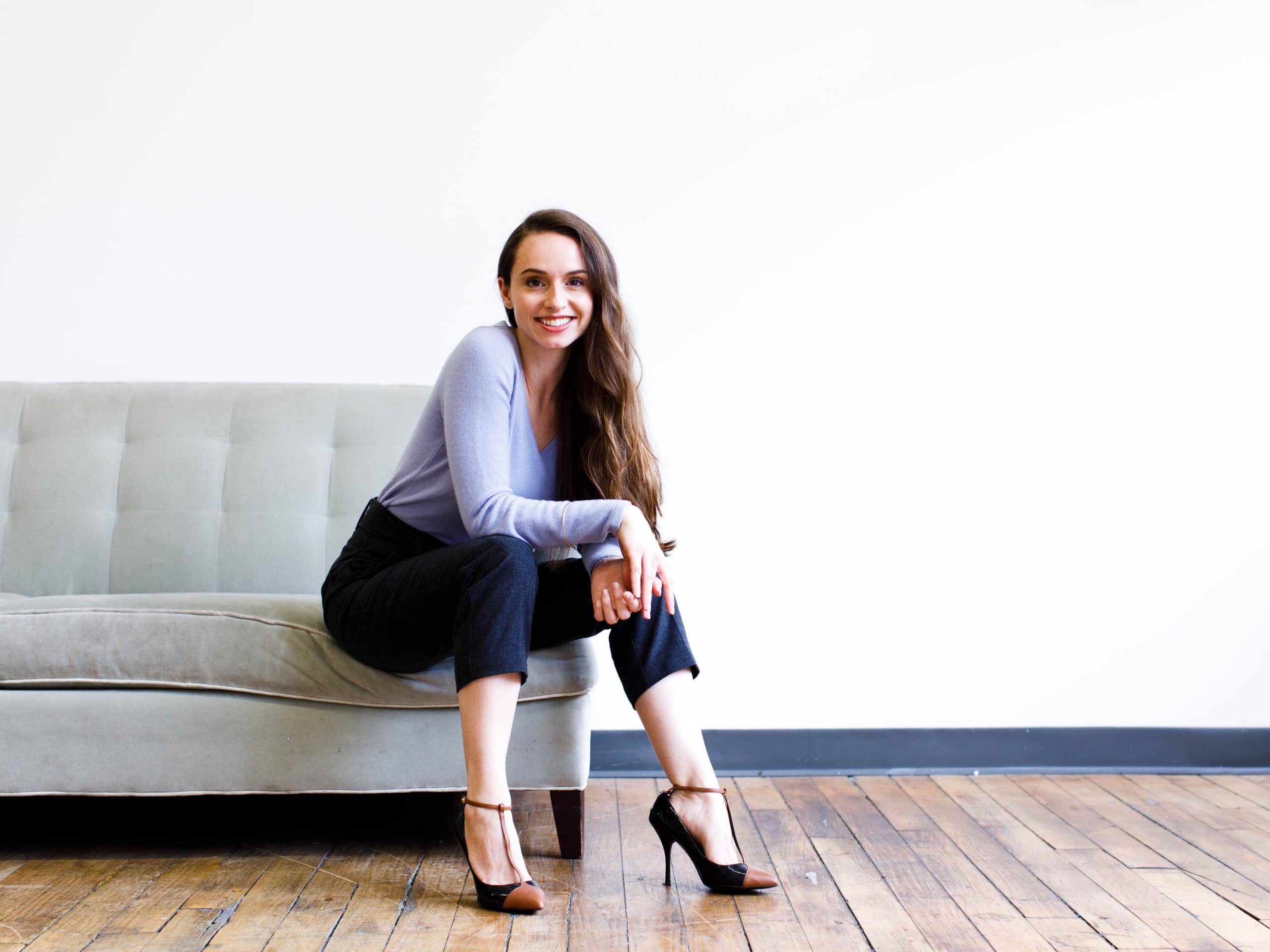 This post was originally published in AdWeek.
In advertising, we spend most of our time pitching women. We all know women make 85% of product purchases, and that brands spend millions researching their habits, beliefs and core values. And then, counter-intuitively, they hire mostly men to lead the advertising.
The gender disparity at ad agencies among commercial and creative directors is so wide—only 10-29 percent are women—that an industry-wide movement to correct it has taken off. From the 3% Movement to documentary filmmaker Alma Har'ell's recent #FreeTheBid campaign, we're reaching a moment of reckoning.
Women are launching a new paradigm entirely. One in which they circumvent the established protocol altogether and speak directly to each other.
For us, that meant hiring female crews for our video campaigns, especially those crafted to disrupt to two industries designed specifically for women: bras and tampons. It's a logical way to do our part, that makes perfect sense for the brands we've worked with (ThirdLove and Lola, respectively).
The benefits of bringing more women behind the camera go well beyond gender parity. A female director not only means more girls and women on-screen and on the crew, it also means the messaging is more thought-provoking according to a 2012 study by the Sundance Institute and Women in Film Los Angeles.
When it came time to shoot videos for ThirdLove, the e-commerce company dedicated to making comfortable bras, we started by talking with more than 250 women to get clear on their bra-shopping pain points so we could incorporate those into our scripts.
ThirdLove wasn't interested in selling sex, a la Victoria's Secret. So we made the conscious choice to hire an all-female film crew from director to key grip, with the intention of creating a set that cultivated trust and sincerity. The end result was a series of matter-of-fact customer testimonials with realistic lighting and makeup—and no scantily-clad models.
In digital spots for LOLA, the feminine care brand committed to ingredient transparency, used real women instead of models in digital spots that highlighted their use of 100% organic cotton in all feminine hygiene products.
These are the kind of choices that Kat Gordon and her 3% Movement's national conferences, mentoring and consulting events have influenced since they began in 2012.
And this year, #FreeTheBid's Har'ell is already furthering that effort by gathering more than 130 signed women directors from all leading production companies to link them with ad agencies and brands. So far, BBDO Global, Pereira & O'Dell, Mother, J. Walter Thompson, 180LA, Joan, Phenomenon and DDB have all committed to the initiative.
Hollywood creatives are doing their part to shift the conversation too. After all, many of them started their careers in publicity and advertising. Sunday night's introduction to "inclusion riders" via Frances McDormand was a high point of the night for women, people of color, LGBT and people with disabilities.
"Transparent" creator Jill Soloway hired a largely female crew for her Amazon series "I Love Dick." Ava DuVernay has hired only female directors for her Oprah Winfrey Network show "Queen Sugar."
Director-actress Zoe Lister-Jones famously hired an all-female crew for her 2017 independent comedy "Band-Aid." Nicole Kidman last year pledged to work with a female director every 18 months.
Emmy-winning show-runner Ryan Murphy, who as a gay commercial director in the 1990s was himself a minority, launched the Half foundation in 2016 to mentor emerging women and minority directors. Subsequently 60 percent of the directors he has hired for his production company are now women.
It's not complicated. Women do most of the buying, so why not trust them to lead the ad campaigns too? And produce them. Oh, and while we're at it, maybe even handle the media planning.
It will undoubtedly contribute to equalizing a system that's been unfair for way too long and ultimately result in a more receptive consumer and a more trusted brand.